On Friday Activision announced that it was reassigning one of its leading studios. Toys for Bob, developers of Crash Bandicoot and Spyro, will be operating as a Warzone support developer going forward. This raised some concerns after rumours started suggesting that some Toys for Bob employees had been let go.
However, in a response posted on Gamesindustry.biz today the American AAA publisher has confirmed that these reports are not true. Every employee of Toys for Bob will remain under contract after the transition. Some employees may have chosen to walk out for creative reasons, but Activision itself has not fired any of the studios' talent.
False allegations against Activision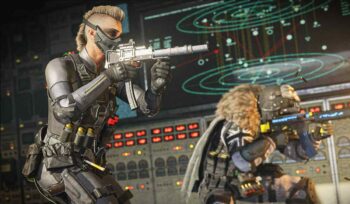 According to Activision: "Reports of layoffs at Toys for Bob are incorrect. The development team is operating fully and has a number of full-time job openings at this time." Furthermore, the statement details that Toys for Bob will continue working on Crash Bandicoot 4 alongside Call of Duty: Warzone.
This won't please everyone as some gamers are still annoyed about the switch of focus. At the very least though, it reassures everyone involved that they still have work waiting for them. Activision has been guilty in the past of shutting down studios unethically, but this isn't one of those cases.
Perhaps the most well-known studio that Activision shutdown was Radical Entertainment. Responsible for the Crash Bandicoot series in the late 2000s as well as The Simpsons: Hit & Run, Radical Entertainment had an impressive portfolio. Unfortunately, Activision deemed the failure of Prototype 2 a good enough reason to shut them down.
Call of Duty: Warzone has suffered from bugs and a general lack of quality control as of late. Numerous glitches and exploits have entered the game, because main developer Raven Software isn't a big enough studio to handle such a large project. Bringing in an experienced support developer like Toys for Bob should help Warzone overcome these issues.