It's not everyday that a small nation's rating committee reveals the release of an upcoming major AAA title. However, with today's leak of a new Crash Bandicoot game, that's exactly what happened. The Taiwan Digital Game Rating Committee listed Crash Bandicoot 4: It's About Time on its ratings page along with its box art.
The description provided suggest Crash 4 will have players use the power of Lani-Loli, a new Quantum Mask, to travel through time and stop an unknown evil. It's About Time will be set in 1998 and will feature both Crash himself and his sister, Coco. It is currently unknown if other franchise favorites like Crunch, Aku-Aku, and Neo Cortex will also return.
We've waited a long time for Crash Bandicoot 4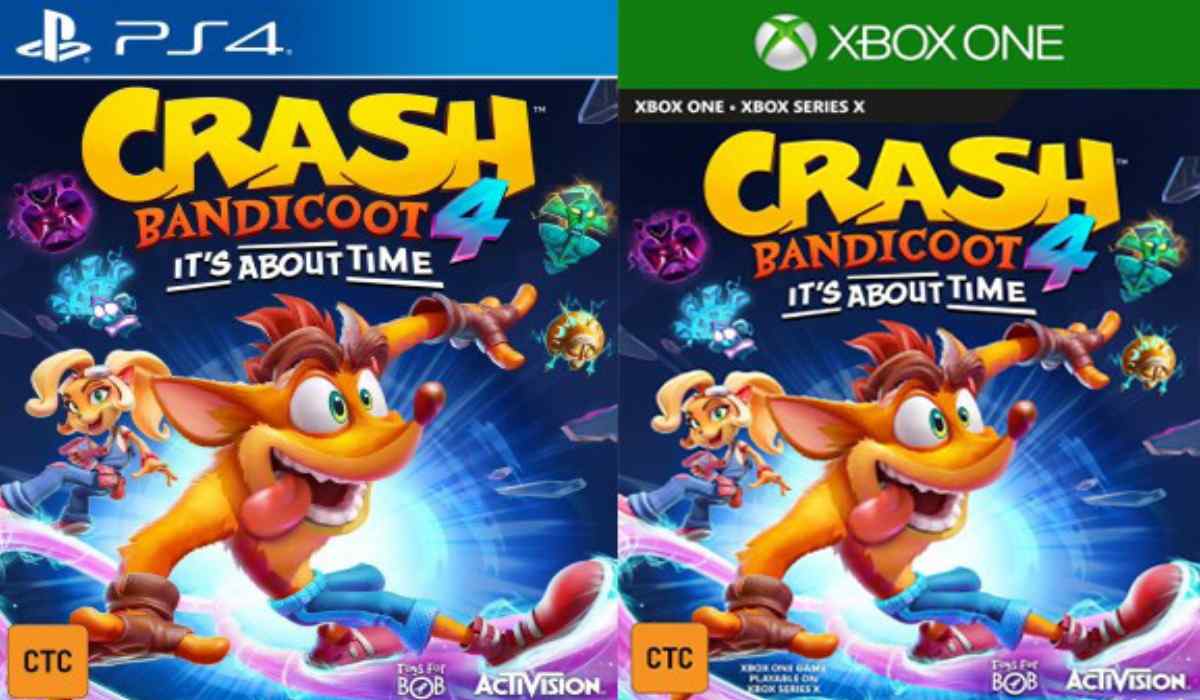 The first three Crash games were released in 1996, 1997, and 1998, respectively. After that Sony sold the rights to Crash and all future titles became multi-platform. Regarding the main series, that's The Wrath of Cortex, Twinsanity, Crash of the Titans, and Mind over Mutant.
The last of those, Mind Over Mutant, released in October of 2008. It's hard to believe that a franchise once iconic enough to be considered Sony's signature series has since gone twelve years without a major release. Thankfully, Crash Bandicoot 4: It's About Time looks to break that streak and bring the mutated bandicoot back to our screens.
The ratings leak confirms that both a PlayStation 4 and Xbox One release are in the works. Equally, an Xbox Series X enhanced version is referenced on the Xbox One cover art. We don't know for sure if a PS5 version is planned too but all things considered it seems very likely.
As for PC players, they may have to wait a little longer. There was no reference to a PC release of Crash Bandicoot 4 anywhere in the leak. Although it worth noting Activision often waits for its remastered versions before porting its games across. In other words, a PC version may follow once the PS5 and Xbox Series X release.
Comments
comments