Amazon's MMORPG New World has gotten off to a rough start. Even though the size of its player base is impressive, the many bugs have held it back. One of these bugs made it possible to duplicate wealth crashing the economy. But today Amazon has revealed that it has permanently banned any New World players who used the coin duplication exploit.
This decision was not made lightly but the developer felt it was necessary to set a standard. Community manager Luxendra posted the following on the official forums: "We feel the ability to trade and improve settlements is an important, and fun aspect of our game we aim to preserve. We have permanently banned players who exploited the Coin/Item dupe issue."
 Making a point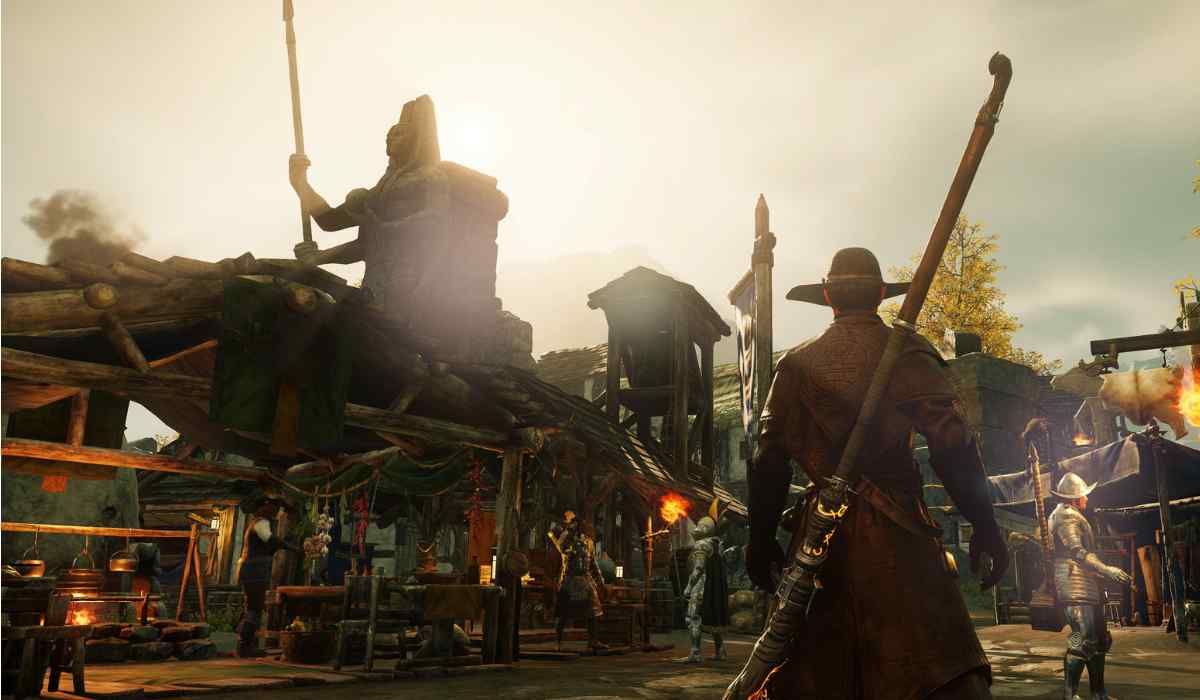 Banning players for using a gold exploit may not sound too impressive but it's rarer than you would think. Jagex's MMORPG RuneScape had an issue where players could continuously spawn the end boss in its Elite Dungeon raids. By killing this final boss over and over it was possible to make billions of gold far quicker than intended.
The punishment for players who exploited this? Two weeks suspension and zero wealth removed. The only players who got permanently banned were those that traded this newly obtained wealth for real-world money.
When compared to that New World players getting banned for using coin duplication is a blessing. It shows that Amazon Game Studios is not playing around and has zero tolerance for cheating. Those that had thought about taking advantage of future exploits will now be put off knowing that there is a genuine risk of losing everything.
The next challenge for Amazon is to tackle coin sellers. We, at vGamerz.com, got to know that the forum post acknowledges that this is a problem. To counter this, several measures have been introduced. The biggest change is that gold sellers will now have to reach level 10 before they can trade. Only time will tell if this will be enough.