The upcoming horror game Scorn has been delayed until 2022. As explained in a developer blog post on Kickstarter, the game's release has "slipped into 2022," due to development difficulties. Further details regarding exactly when it has been delayed to are expected next month on December 10.
A first trailer for Scorn was shown in October 2020. Following that trailer very few updates were provided by the developer Ebb Software. Some people had begun to wonder if Scorn was going to become yet another game that never saw the light of day. However, it turns out that isn't the case at all.
Just focus on development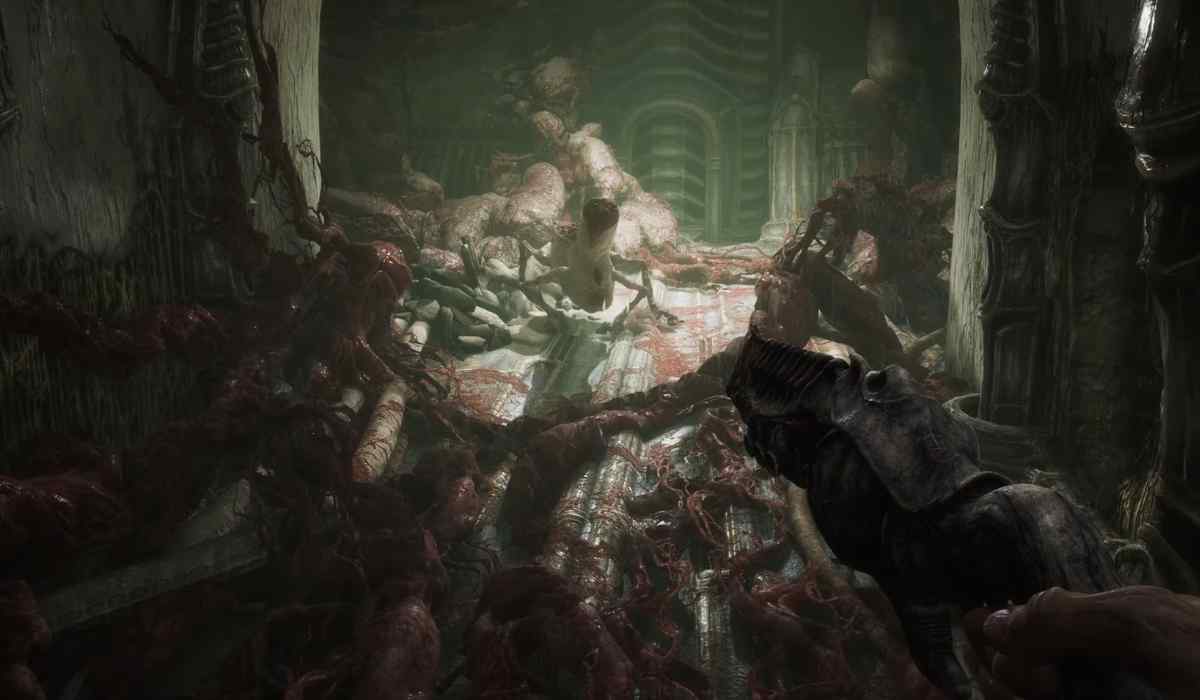 The post emphasises that Ebb Software's sole focus is getting the game finished. This has come at the cost of communication as the developer simply didn't think it was a priority. To justify Scorn being delayed, several comparisons are drawn to Cyberpunk 2077. A highly hyped game that failed to deliver what it promised.
Ebb Software states: "There is a reason why big companies show CG trailers done by some other studio. They don't want to interrupt the development team in the middle of production. CD Projekt RED had great PR for Cyberpunk 2077 but that didn't help the final game."
They go on to say that Cyberpunk 2077 should have been delayed by a year but the hype made that impossible to do. According to the post, hype is problematic as it pressures companies to release games despite knowing that they shouldn't. Ebb Software has made this difficult decision to avoid falling for the same mistake as CD Projekt Red.
Some have been critical of the tone used in the post but most will agree that a delay is probably necessary. Rushing a game out is never a good idea. It results in a bad product that disappoints everyone. Hopefully Scorn being delayed will help it become the game it deserves to be.