Developer FromSoftware Inc. has delayed Elden Ring. Initially announced for a 21 January release, the action RPG will now instead launch on Feb 22, 2022. This announcement was made on the official Elden Ring Twitter account earlier today. The reason for this delay is that the developer believes that its "strategic freedom," has exceeded initial expectations.
Despite this, the Closed Network Test has not been pushed back. As before it will go ahead sometime in November. The Closed Network Test will act as a beta allowing players to try out the game ahead of release. Unfortunately, this beta will only be available on the console so PC gamers will have to wait.
A delay isn't a bad thing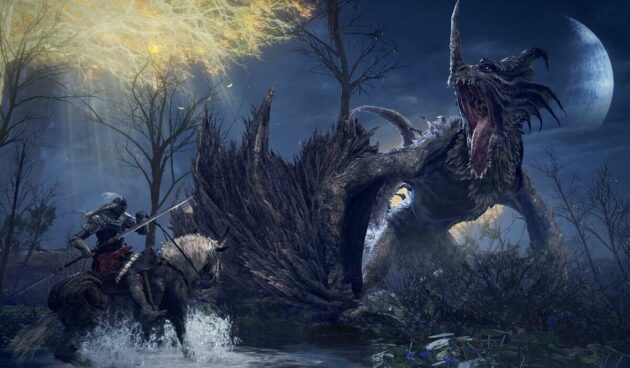 For some, it'll be frustrating knowing that Elden Ring has been delayed. Having a game that you are looking forward to being pushed back isn't ideal but it isn't usually a bad thing. Delayed games tend to be less buggy and offer a more complete experience.
Look what happened to the likes of Fallout 76 and Anthem. These titles were rushed out far before being finished which resulted in them performing poorly at launch. Whilst Fallout 76 has somewhat turned things around, Anthem has certainly not. Just two years after its launch, Electronic Arts ceased all development on Bioware's multiplayer RPG last February.
There's a lot of pressure on FromSoftware to deliver a good product. Elden Ring is one of the most hyped games of 2022. It promises to be an epic collab between Dark Souls director Hidetaka Miyazaki and the mind behind Game of Thrones, George R.R Martin.
With two creative geniuses at the helm, it's hard to imagine Elden Ring delay but it wouldn't be the first time a game to disappoint. Let's just hope that this delay is a sign that FromSoftware is taking this seriously and wants to deliver the best game possible.