It's the season of leaks with Grand Theft Auto 6 being leaked over the weekend. Following that is today's development of another major upcoming AAA game being leaked, Diablo 4. Leaked gameplay of Diablo 4 has been spotted showcasing over forty minutes of action.
Diablo 4 is Blizzard Entertainment's latest entry in its popular action RPG franchise. An official reveal of Diablo 4 was probably not too far away but fans don't even have to wait for that anymore. Reddit user iV1rus0 spotted the footage and uploaded it to r/GamingLeaksAndRumours. The leaked gameplay of Diablo 4 appears to be from the friends and family alpha test that was announced back in August.
Although the footage is watermarked by a banner that reads "Private Test Build," we can still get a good idea of what's happening. Gameplay wise Diablo 4 looks a lot like its predecessors. This isn't overly surprising given how successful that design has been. Diablo 3 sold over five million units and the more recent Diablo Immortal generated over $100m in revenue.
The conversation between the testers suggests that the person responsible for the leak was not associated with Blizzard. However, those streaming the leaked gameplay appear to be someone who got access to the Diablo 4 alpha through a Blizzard employee. Given that this is a clear breach of NDA it's likely that someone is going to be in a lot of trouble.
GTA and now this?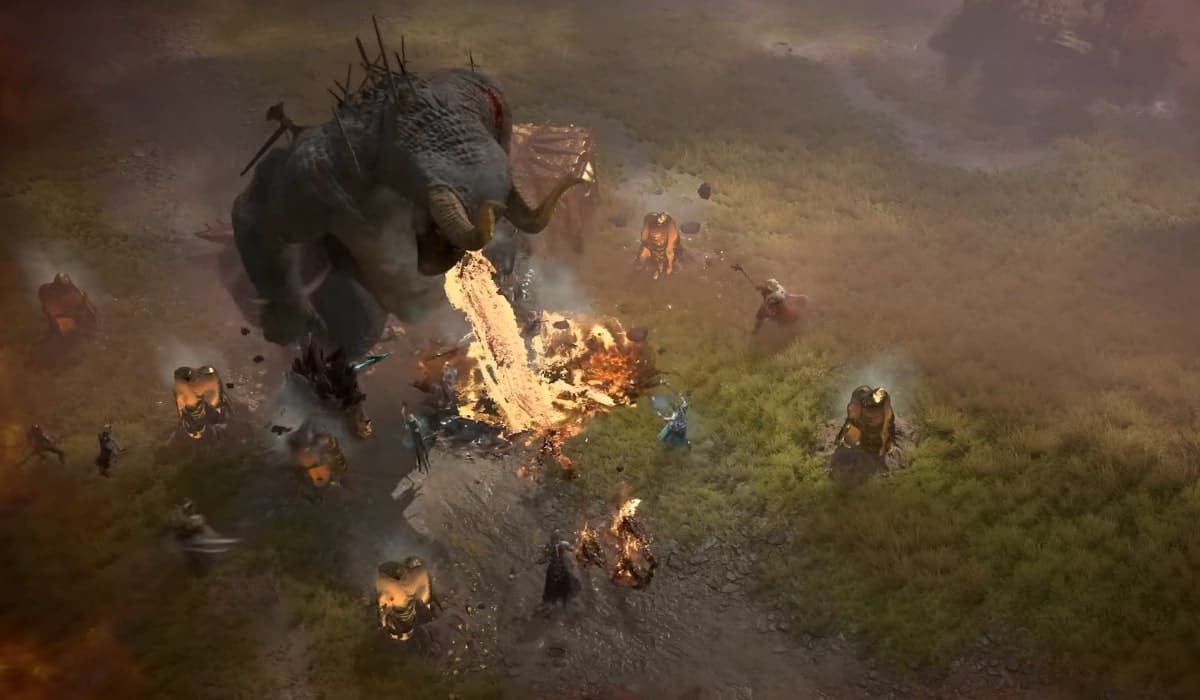 Having two major AAA games leaked in just two days in unheard of. But it isn't thought that the leaked gameplay of Diablo 4 and the GTA 6 leak that preceded it are linked. The two leaks following each other so closely is just a coincidence albeit a wild one at that. Leaks are nothing new to gaming but publishers don't like the idea of their big project being shown long before release. No one wants their beloved game to be revealed through means out of their own control.