The recent patch notes for Call of Duty: Warzone revealed what operator skin would be coming next. Developer Sledgehammer Games shared Samoyed; an upcoming skin based on the dog breed of the same name. However, following the reveal there have been accusations that the Warzone dog skin was plagiarized.
Twitter user saillin has accused Activision of stealing their content. The posted tweet says "I have to explain this matter, COD Vanguard Samoyed skin plagiarism". Attached is an image showing saillin's original art next to Warzone's Floof Fury Tracer Pack. It doesn't take more than a glance to tell that the similarities go far beyond a coincidence.
Although it's possible that both skins being a Samoyed dog is a coincidence that's where the coincidences end. Both the original art and the Warzone dog skin have near identical clothing. That includes the same scarf, the same satchel, and the same elbow pad.
It looks as though the artist is being genuine too. A look through saillin's ArtStation account reveals that their original work was posted in December 2019. That's right the concept art that has been plagiarized is from over two years ago.
Activision hasn't formerly commented on the situation yet but its actions scream guilty. For one, it has removed any reference of the dog skin from the Warzone patch notes. Also, saillin has since confirmed that Activision has reached out to them. Hopefully, the situation gets sorted out and saillin gets appropriately compensated.
Not the first time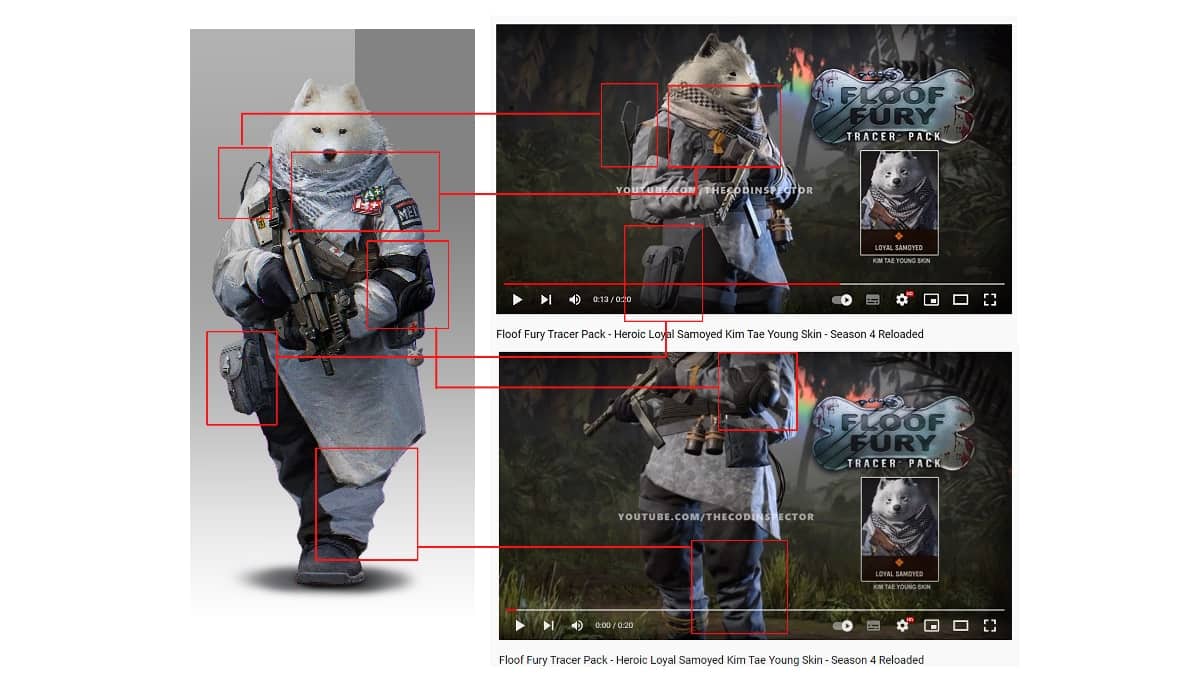 This isn't actually the first time Activision has run into legal issues with Call of Duty. In 2019 Call of Duty Modern Warfare introduced an operator called Mara. But it turned out that Mara's appearance was taken from a real-life model called Alex Zedra. Zedra later accused the publisher of stealing and monetizing her likeness which is a breach of copyright.