Last week exposed one of the most serious content creator scandals we've ever seen. Four FaZe members alongside YouTubers RiceGum and Sommer Ray were placed as ambassadors of a new crypto currency. Branded 'Save the Kids', it was supposed to raise funds for various charities. However, the reality was far darker.
After pushing their fans to buy Save the Kids tokens, it immediately crashed in value upon launch. The demand of their fans raised its value but this value disappeared once the currency went live. Why? It is thought that these ambassadors sold their stocks in mass, causing the supply to greatly outweigh the demand. Leaving their fans out of pocket just to make some quick money.
Will there be consequences?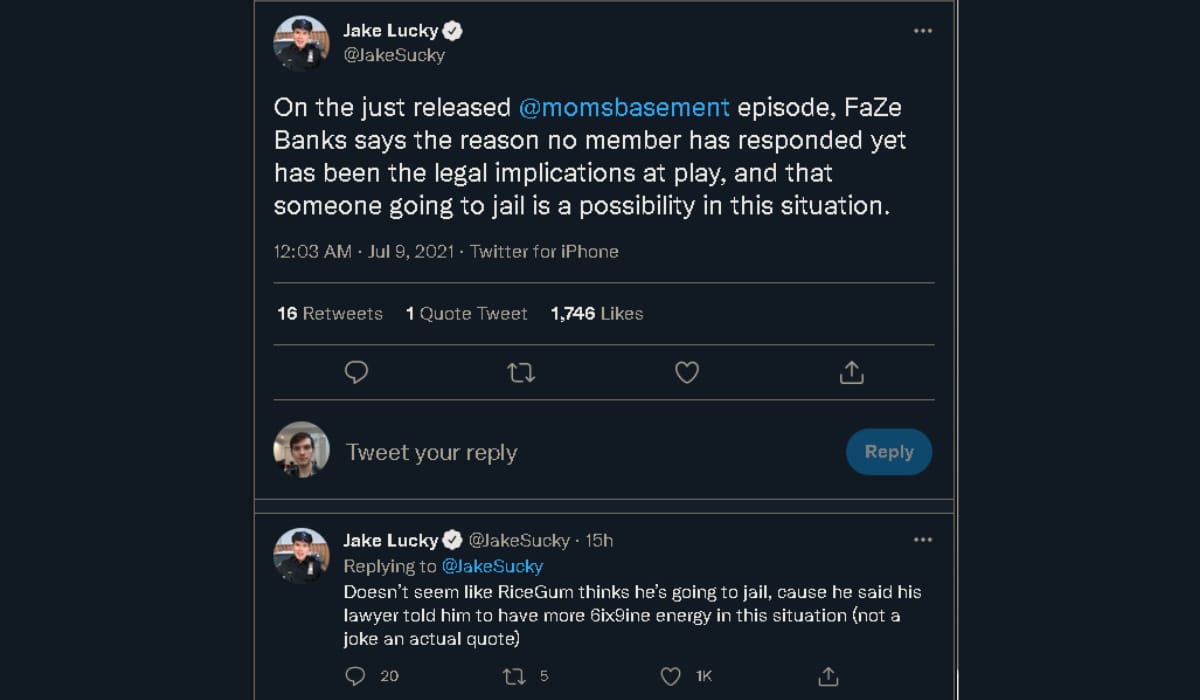 To some extent, there already has been. FaZe Kay has been kicked out of the popular esports organisation. Meanwhile, FaZe Teeqo, FaZe Nikan, and FaZe Jarvis have been suspended whilst their involvement with crypto are further investigated.
Furthermore, legal action is not out of the question. FaZe owner Richard "Banks" Bengston said on the Moms Basement podcast that the lack of responses to allegations is due to the legal implications at play. In other words, speaking up is dangerous right now as it's possible that someone will be trailed and jailed over this scandal.
However, esports journalist Jake Lucky posted on Twitter that RiceGum is unlikely to go to jail. According to Lucky, his lawyer told him to "have more 6ix9ine energy," effecting pushing him to snitch on the other ambassadors. It's currently unclear how far this situation will end up escalating.
If this was a stock market scandal jail time would be certain. The stock market is heavily regulated and any attempt to bend the rules is met with an iron fist. However, the crypto currency market is less established and therefore also less monitored. This shortcoming of legal responsibility in the crypto market could be the get out of jail free card the ambassadors and FaZe need.