Every year Games Done Quick hosts a large-scale summer event to raise money for charity. Better known as GDQ, it involves many of the world's best video game speed runners coming together for a good cause. Despite being forced to move to an online only format, this year's GDQ Summer has been a huge success.
As posted by the official GDQ Twitter account, this year's event has raised $2.9 million for charity. The final amount came in at $2,897,704 with all proceeds being sent to Médecins Sans Frontières. In English that's Doctors Without Borders, a charity that specialises in offering essential medical care in conflict zones.
A great success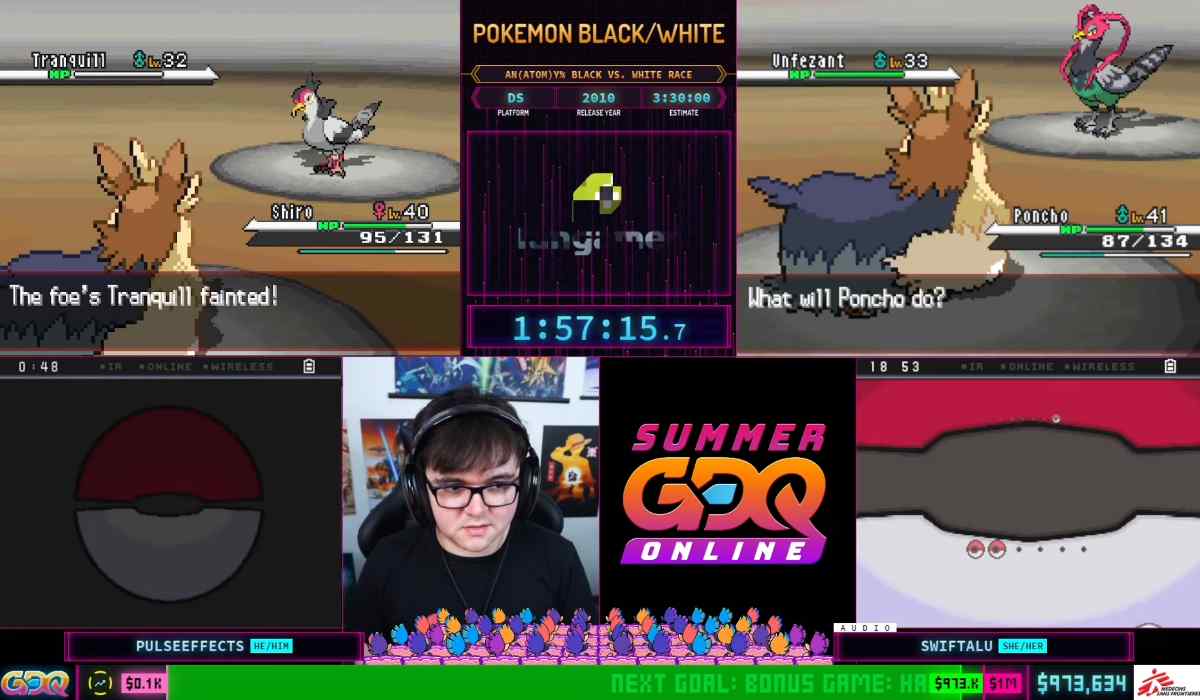 Converting the entirety of Summer Games Done Quick to an online format would not have been an easy task. Streamers would have had to be trusted more as well as held responsible for overlays and timing. Event managers will have still played a part but that role is naturally reduced in an online environment.
So, what streams should you be checking out? Each and every year certain speed runners create fabled runs that are remembered for years to come. Some great examples from past years include Dr. Fatbody's Sonic the Hedgehog run and Badger's Terraria.
This year's event was no exception. Although there are plenty of runs worth checking out, I have three personal recommendations. First there's the Pokémon Black/White race between PulseEffects and Swiftalu. These two have a fantastic dynamic and the race itself ended up being very close.
If it's a less traditional run you're interested in, Summer Games Done Quick has you covered. Havrd's GeoGuessr run was an incredible display of geography knowledge and general intellect. Finally, Bubzia's blindfolded Super Mario 64 run showcased the true limits of speed running. Be sure to check them out and continue to support GDQ for its future events.
Comments
comments