The MLB series of sports games are owned by Sony. Designed to be a simulation of Major League Baseball, it is the only licensed sports series to be owned by a console developer. Earlier this year, MLB 21 because the first game in the series to make its way onto the Xbox Series X. To port MLB 21, Microsoft had to trust Sony with Series X developer kits ahead of the console's world launch.
Sarah Bond spoke to Axios (via VGC) about the decision to provide Sony with developer kits. She is responsible for the business side of Xbox as well as the platforms ever growing ecosystem. In the interview she admits that Microsoft had been trying to get MLB on Xbox for years prior to this agreement.
A deal with the enemy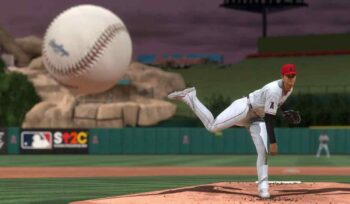 Bond says "The Show always came up. We always said, 'We love this game. It would be a huge opportunity to bring it to Xbox." However, achieving that was not an easy task. As it is owned by Sony, Microsoft had to hand over a pre-release dev kit of the Series X.
According to Bond this was a "real sign of industry trust." The risk to trust Sony to have paid off though with MLB 21 being the current bestselling sports game on Series X. This will likely not remain true once FIFA and NFL release, but it's impressive nonetheless.
Sony have claimed that the decision to bring MLB to Xbox was the license holder's decision. In other words, the MLB organisation itself wanted the series to make its debut on Xbox consoles.
The MLB wanted to bring the franchise to more players and baseball fans in general. For gamers, this is a positive move that shows change in the industry. Once two sides of a console war, both Microsoft and Sony have been working together more and more as of late. Perhaps Sony handing over MLB 21 is a sign of even better things to come.