Casually perusing the Playstation store as I do every so often, I was shocked to see the words 'Summer Sale' appear. Did we not already have one a few weeks back? Probably not. Am I delusional? Probably.
Regardless, we've been graced by the Playstation Gods once again, as the Summer Sale is either just starting or returns for the second time this year!
Below are some of the greatest deals of the first week.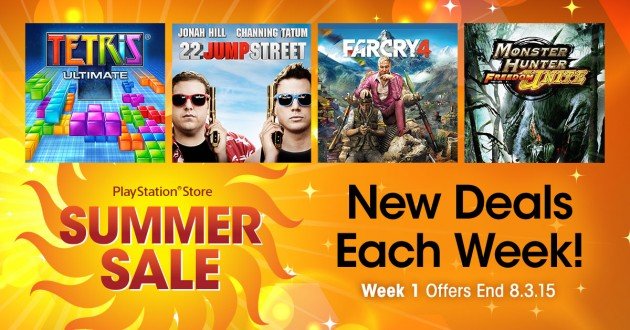 Far Cry 4 – If you have the desire to save money and hunt all sorts of animals  in the Himalaya's, look no further. Step into the shoes of Ajay Ghale and prepare to have your eyes repeatedly pecked out by birds. Yep, birds.
Apotheon – If you've ever had a desire to play a game that looks like ancient pottery art, you're in the right place. Apotheon is a Metroidvania with a gorgeous art-style and some innovative combat. You can do worse.
Trine 2: Complete Story – If Lost Vikings and some fairy tales of old had a baby, it would be Trine 2, a gorgeous puzzle platformer from Frozenbyte definitely worth checking out.
Slender: The Arrival – Remember PewDiePie exaggerating the scare-factor of Slender? Remember him screaming incessantly into the microphone until you closed the tab and sought out psychiatric help?  You can somewhat recreate that horrible memory by playing Slender. Good luck.
More deals await your deliciously full wallet on the official Sony blog.
Comments
comments