It's fair to say not everyone is a fan of the Epic Store. Many gamers don't like having their favorite titles locked behind platform exclusivity. The end result is always requiring several launchers all installed just to play the games you own.
Unfortunately, Epic Games thinks differently. For the Fortnite publisher bringing exclusive titles to its platform has been key in the success of the Epic Store. Building on that, it today announced that even more exclusives will be coming in this month's Spring 2020 update.
Epic Store exclusives
Most notably, on March 26 PC owners of Control will only be able to get the upcoming DLC, The Foundation, if they own it on the Epic Store. Equally, PlayStation 4 players will also get the DLC early. Any unlucky Xbox One users will have to wait until June whilst a Steam version is confirmed, we don't know exactly when. But if the Epic Store exclusivity lasts a year, a Steam release should come sometime in late August.
Otherwise, both physics simulator Totally Reliable Delivery Service and city sim Industries of Titan will follow in April. Both of these are timed exclusive upcoming indie games that will later arrive in Steam sometime in 2021. Once again, a one-year exclusivity deal seems likely.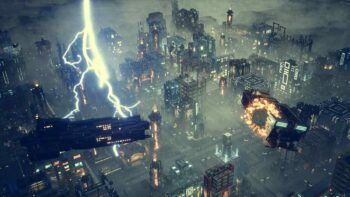 The debate of if exclusives are okay or not has gone on ever since the Epic Store made its debut. Many gamers are irritated that a platform lacking many fundamental features is forcing players to use it. Equally, Steam has become the default PC launcher over the last fifteen years. For many, they don't want to move away from the comfort of what they know.
The counterpoint is that competition is always good. Even if having big titles like Borderlands 3 locked away behind exclusivity isn't ideal, there's no doubt it creates competition. If that hadn't happened, many players wouldn't have even bothered installing the Epic Store. Given that, this might be a necessary sacrifice to keep PC gaming healthy.