The pandemic has been troublesome for the games industry. Many development teams have had to adopt a stay-at-home model which can make team project difficult to organize. And in the case of some games like Pokémon GO, their core design just doesn't work during a pandemic. Given this you'd think Niantic's signature AR game would be struggling. But that is not the case at all.
According to SuperData, Pokémon GO raked in just short of $2 billion in 2020. For comparison, last year it made just $900 million. It's 2020 total revenue outclasses several other mobile titans including League of Legends and Candy Crush Saga. Not bad at all for a game that's reliant on its players going outside.
How Niantic adapted to COVID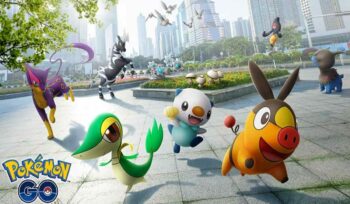 Obviously, Pokémon GO's design was not going to work during a global pandemic. Not only would it be stupid for Niantic to keep GO the same, it'd be dangerous. A key part of Pokémon GO's gameplay is that players have to meet up in real life to trade and battle. Encouraging its player base to break the law for a slight benefit in a video game wouldn't exactly be a good look for Niantic.
So instead, the American developer went back to the drawing board and made some crucial tweaks. Both incense and PokéBalls were discounted considerably to help players not become overly reliant on PokeStops. Also, the walking entry requirement for the GO Battle League was dropped from 3 km to zero.
That's not all either. Niantic used the opportunity to make some fundamental changes to Pokémon GO's spawn rates. From August the spawn rates of all Pokémon were increased. This includes legendary raids which are now more common and can be accessed remotely.
Don't get too comfortable though as these changes are not permanent. These quality-of-life improvements are short-term necessary changes for Pokémon GO to live on. Niantic's vision of its AR game is still very much to encourage players to head outside and exercise. Any COVID related gameplay changes are planned to be removed June 2021, dependent on the state of the pandemic.