We've known for a while now that a new Warzone map is in the works. The leaks first appeared a few months back when the name Ural Mountains first appeared. Originally, we thought that Ural Mountains was a remake of the existing Warzone map, Verdansk. But the leak that has come out today has revealed some fascinating new information.
Instead of being a remake of Verdansk, it turns out Ural Mountains most likely started life as a Blackout map. Blackout was Call of Duty's first attempt at creating a battle royale. Bundled as part of Black Ops 4, it wasn't overly successful. Since Warzone has taken over the Blackout population has faded outside of a handful of diehard fans.
Ural Mountains is coming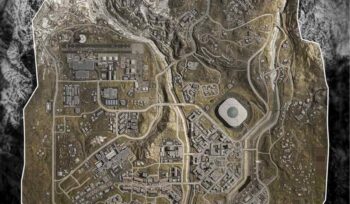 The theory is that Warzone was not intended to have Cold War integrated into it. Instead, Treyarch had likely been working on a Blackout 2 of sorts. However, once Warzone gained so much traction plans changed and Blackout was scrapped. This left Treyarch with the difficult task of converting Ural Mountains into a Warzone map.
The leaked images suggest that Ural Mountains will be made up of several existing Fireteam maps. Fireteam is a large-scale game mode in Black Ops Cold War that sees ten teams of four battle over various objectives. It isn't overly surprising that Ural Mountains will consist of Fireteam maps as this is what the original Warzone map did too.
The Verdansk that players know is effectively a merging of several Ground War maps. Similar to Fireteam, Ground War is another large-scale game mode exclusive to Modern Warfare. It's an effective strategy as it allows a developer to create one map that covers multiple game modes.
However, it doesn't look as though Ural Mountains will be coming to Warzone anytime soon. Even though Ural Mountains itself isn't the Verdansk remake, that remake is still expected in the near future. It seems likely that the Verdansk remake will drop in Season 3 later this month whilst Ural Mountains will follow in a later season.