It's no secret that FIFA Ultimate Team is the sport game's premiere selling point. For many the fantasy squad building game mode is the most important feature in EA's football series. And so, it should come as no surprise that it's the game mode that receive the most updates. Amongst next year's improvements is the addition of four new icons in FIFA 22.
Icon cards are cards used to represent historically great players. The legends of the game are given the chance to appear in Ultimate Team through them. Each icon has three cards representing three stages of their career: base, prime, and moments. Only the former two are available at the start of the game with moments being released later in the year.
Who are the new icons?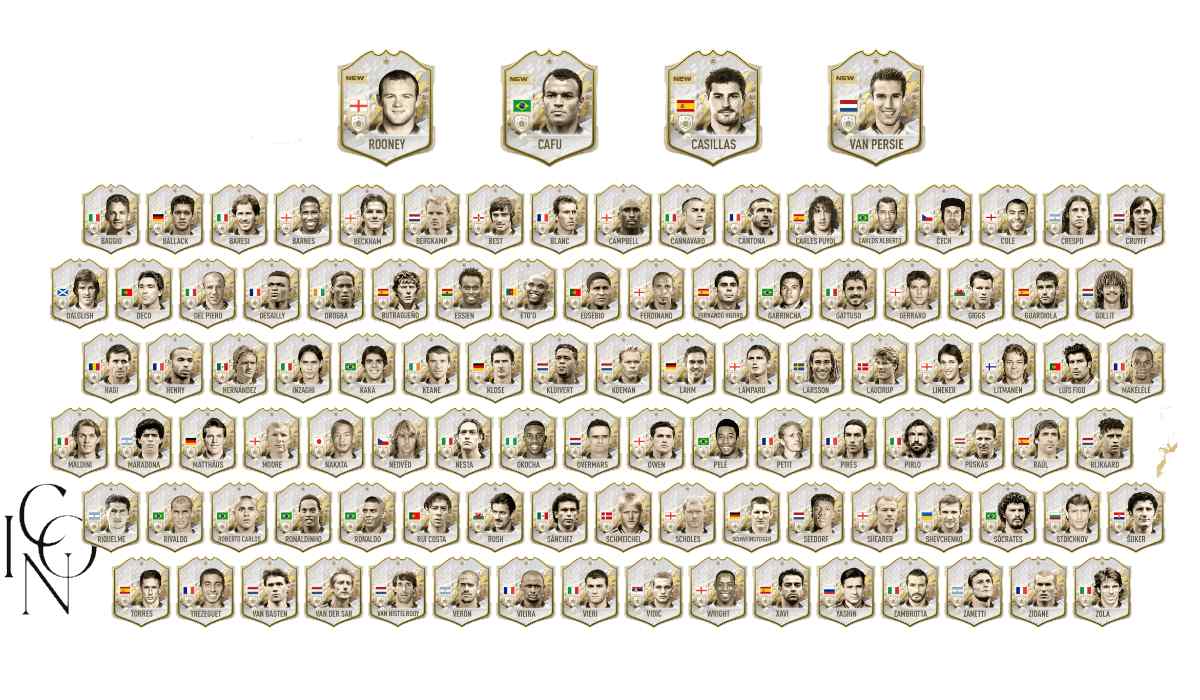 The new four icons coming to FIFA 22 are Wayne Rooney, Robin Van Persie, Iker Casillas, and Cafu. All of these players are true greats of the game and are widely considered some of the best players to ever play.
Wayne Rooney is England's all-time top goal scorer with 53 goals in 120 international appearances. However, it's his illustrious career with Manchester United that most will know him by. He made 393 appearances at United during which he won five Premier League titles.
Another Premier League great joins the icon roster with Robin Van Persie. Van Persie is one of Arsenal's all-time best players having scored 96 in 194 for The Gunners. Similar to Rooney, he also had success at United lifting the Premier League title in 2013.
Finally, Casillas and Cafu join the roster. Casillas played for Real Madrid from 1999-2015, making over 500 league appearances. He is undoubtably one of the best European goalkeepers of all time. As for Cafu, the Brazilian great lifted two World Cups in 1994 and 2002. The pacey full back is one of the truly legendary defenders of his generation.