Just over a month ago developer Crystal Dynamics launched its newest project. The Avengers game is an adaptation of Marvel's popular superhero franchise, but it has struggled to attract an audience. Despite being a full $60 AAA game, Avengers has so far performed poorly.
Newly found statistics for the PC version of Avengers have confirmed what many thought. People just aren't playing the game. Current engagement stats show that just 2,000 total players are opening Crystal Dynamic's game every day. To put that brutally low number into perspective, Fortnite regularly attracts over 5,000,000 concurrent players.
There's still hope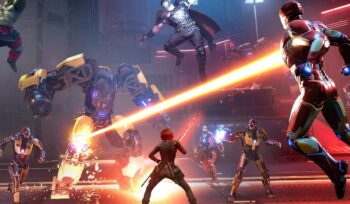 Speaking with Kotaku, studio head Scot Amos outlined his team's plan to turn things around. Amos states: "We are confident that we'll see PC return to the game as we add exciting new late-game content and demonstrate that we continue to be focused on improving the game."
Avengers has multiple updates in the works and Amos' plan to use these expansions to get players back. Although it won't be easy, this does seem like a solid plan. It's no secret that games tend to perform best when they first launch or after a major update. You can only release a game once, but you can support a game forever.
Amongst these new updates is a new War Zone mission called Tachyon Rifts. This update is a set-up for new story missions than are planned for the near future. Also, the AIM's Cloning Lab is expected to arrive soon which will act as a high level raid of sorts.
If you're interested in the future of Avengers, be sure to keep an eye on Crystal Dynamics' official website. More information and details about upcoming content drops is expected in the near future. These will also be shared via the developer's official social media accounts.