Good news! The ugly rain in Grand Theft Auto: The Trilogy has been fixed. In the remaster the rain lacks transparency and obscures the player's view. At night this problem becomes even worse with visibility reaching laughably poor levels. Thankfully, the GTA modding community has addressed this and fixed the rain in GTA: The Trilogy.
Rain Fix V1.1 by GTATrilogyMods was uploaded over the weekend. This fix makes the rain mostly transparent, preventing it from affecting the game's overall visibility. It can be installed for free although the creator does have a Patreon page for those that want to support them.
Rain rain go away!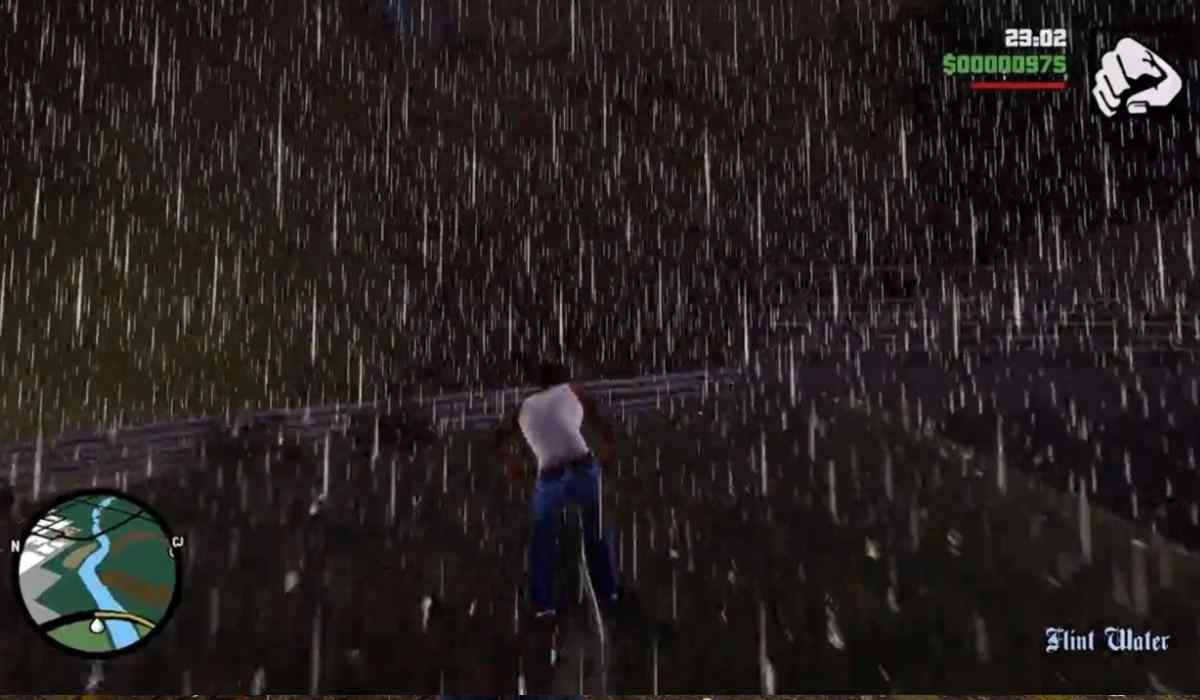 Installing the mod is easy enough. After downloading the rain fix mod head over to your GTA: The Trilogy install folder. Place the "Gameface" folder from the fix into here. If asked to replace an existing folder, say yes.
Owners of the Definitive Edition may want to keep an eye on this page as more mods will be coming in the future. These will likely start out as simple quality of life fixes but additional content mods may follow later.
Of course, it isn't just the ugly rain that players are annoyed with. GTA: The Trilogy has all sorts of problems that mod creators are now tasked with fixing. An example of this is the remaster's limited music list which doesn't have several of the songs included in the original games.
It's ironic that Rockstar is relying on its modding community because the publisher hasn't treated them well. Its parent company Take-Two Interactive recently used DMCA strikes to have three GTA IV mods taken down. Furthermore, in the past it has been known for attacking fan projects that it doesn't approve of. Regardless, with Rockstar being silent on the remaster's problems fans will now have to pray that mod creators can save them.