Recently several high-profile FIFA content creators and traders have had their accounts hacked. The exact method behind this was previously unknown but they have now surfaced. It turns out that EA itself is largely to blame for the ongoing FIFA account hacking scandal.
These hackers haven't been using complicated third-party software or cracking user details using other common methods. Instead, they are being handed the accounts directly by Electronic Arts. More specifically, EA's customer support helpline is being fooled into giving away people's accounts and personal details.
Taking action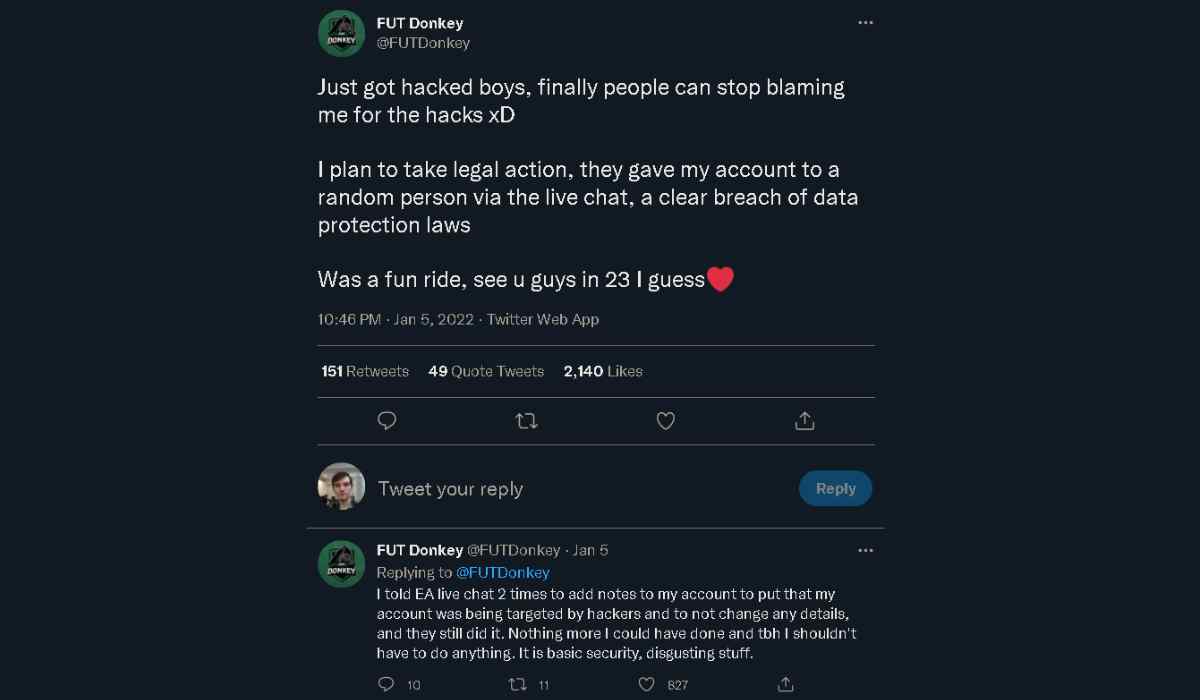 One such content creator who got hacked is FUT Donkey. He is a popular Ultimate Team trader whose account was likely worth thousands of dollars. Unfortunately, he recently became a victim of the FIFA account hacking scandal and took to Twitter to complain.
FUT Donkey states: "Just got hacked boys, finally people can stop blaming me for the hacks. I plan to take legal action; they gave my account to a random person via the live chat." To make matters worse, he previously contacted EA live chat multiple times telling them he was being targeted by hackers.
An EA spokesperson commented today on the FIFA account hacking situation. They state that "We've been made aware of recent account takeover attempts and are currently investigating." Beyond that EA simply provides a link that details how to maintain account security with no further details. However, all of the known affected accounts already had the advised two-step authentication set up.
Given that its EA's lack of basic security that has caused this action will be necessary. Now that this story has leaked out to the mainstream media there's no way that the FIFA publisher can ignore it. Hopefully, Electronic Arts works with the effected content creators to restore their accounts. Although that alone won't be enough and further action may be required.