Today it was announced that Take-Two has acquired Farmville developer Zynga. The deal is thought to be in the region of $12.7 billion. This deal is a combined cash and stock deal, meaning not all of that valuation is cash alone. Furthermore, Zynga now has 45 days to seek a better deal during which the acquisition could still fall through.
Zynga specializes in mobile development and that seems to be a key focus point for both companies. In its statement, Take-Two says that this acquisition opens up a "clear path," to move console and PC games to mobile. Given this, it looks as though Take-Two will primarily use the Farmville developer as a mobile porting studio.
Mutually beneficial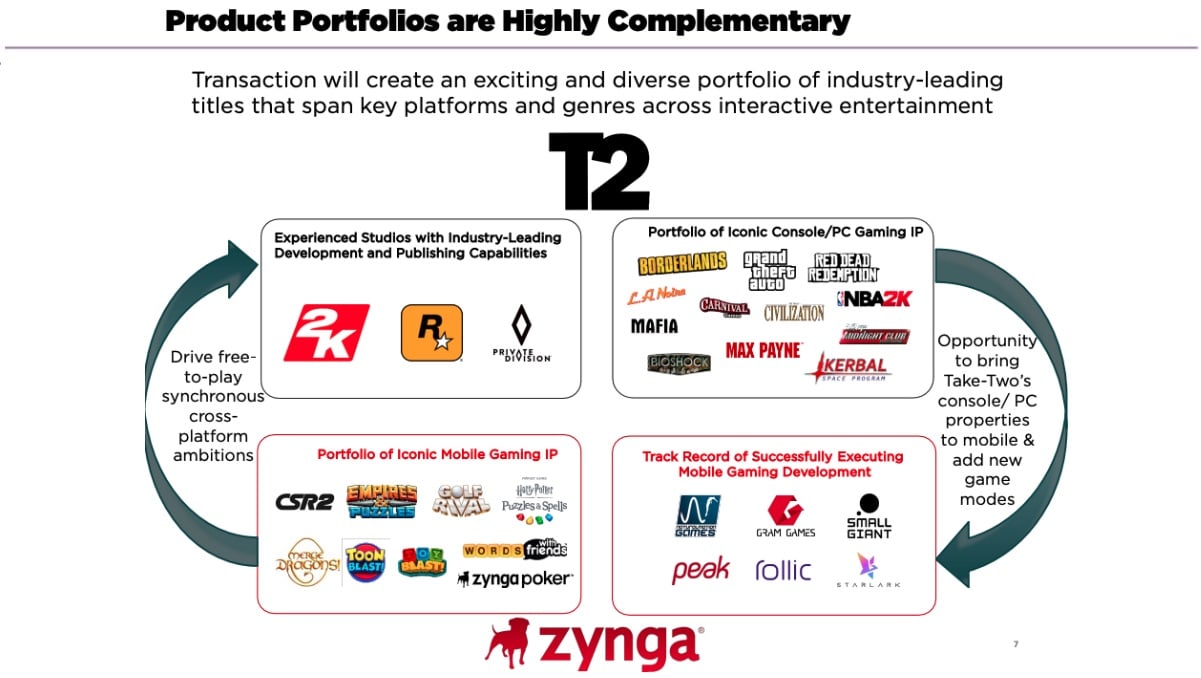 It's not just Take-Two that will benefit from Zynga being acquired. Zynga's CEO Frank Gibeau believes this deal will allow his company to "further advance our mission to connect the world through games while achieving significant growth."
That may just be typical PR talk but Gibeau does have a point. Take-Two's reach is huge with it owning several of the most successful video game franchises ever made. Its impressive catalog includes the likes of Grand Theft Auto, Red Dead Redemption, and Borderlands.
Equally, Take-Two believes that it can provide a bridge for Zynga to fulfill its "cross-play ambitions." That means expanding the developer's reach to more than just mobile gamers. We may see Zynga begin to develop its first console and PC games sometime in the future.
There's no doubt that Take-Two is confident in the deal as the $9.861 spent per share is steep. Those rates represent a 64% premium on Zynga's share price from last week. It's not unusual for big companies to overpay to secure long-term gains but 64% is significant. At the very least, Zynga knows that it is being valued highly and big expectations are to come.