With XCOM 2 just around the corner, most PC gamers are making sure that they meet the system requirements to run this amazing game, but you might want to actually be able to play it (as well as other current generation games) on your laptop. We've already shared a list of the best cheap gaming laptops for 2016, but they might not have enough power to run the game – at least not decently. But if you still want to play it without completely blowing your budget, I am here to recommend a few great gaming laptops.
So let's not waste any time and let's check out which are the best laptops to play XCOM 2! We'll start by listing below the minimum system requirements, because everything that's better than this will be considered a good call:
OS: Windows 7, 64-bit
Processor: Intel Core 2 Duo E4700 2.6 GHz or AMD Phenom 9950 Quad Core 2.6 GHz
Memory: 4 GB RAM
Graphics: 1GB ATI Radeon HD 5770, 1GB NVIDIA GeForce GTX 460 or better
DirectX: Version 11
Storage: 45 GB available space
Sound Card: DirectX compatible sound card
So fortunately, the minimum requirements are not that bad and we're able to find some good laptops at decent prices. Here are my suggestions of laptops for XCOM 2:
Budget entry: Dell Inspiron i7559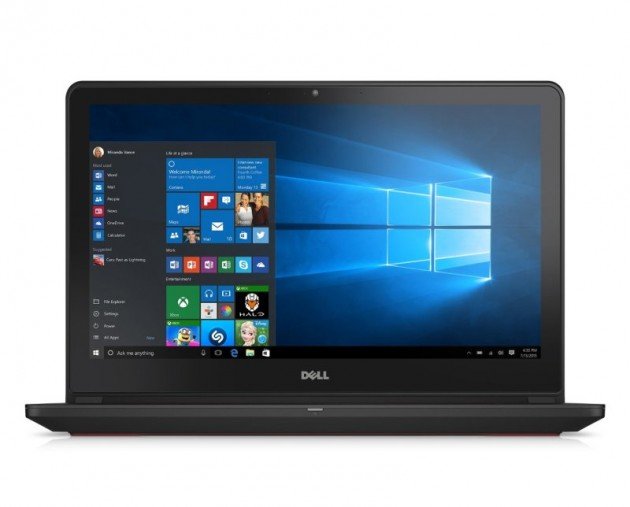 If you're on a budget, you can still experience XCOM 2 and get decent performance for a low price (even though you won't get all the bells and whistles, you'll still be able to experience the game nicely, as well as other current generation titles). The Intel Quad Core i5-6300HQ is well above the minimum requirements, as well as the NVIDIA GeForce GTX 960M graphics card which is actually a really good card for gaming. You have a 1TB HDD as well, with the only potential problem being that this model has no optical drive. However, since you'll be getting the game on Steam (just like all other games), I don't think this should be considered a big problem, if we consider the price and the great deal you're getting for it. Click here to check it out and consider it the best choice if you're on a budget.
Good price entry: MSI Computer G Series

I managed to find this laptop on offer at a huge discount at the moment of writing: $800 discount, which make it really cheap (however, the offer might not be available for long so make sure you check the price yourself!) The MSI Computer G Series is a real beast: large 17.3-Inch Screen, designed for gaming with a beautiful backlit keyboard. It's powered by a 6th Generationntel Mobile Core i7-6700HQ processor, which is a real beast and one of the best processors at the moment. It also has a great dedicated graphics card, the NVIDIA Geforce GTX960M, 16 GB of RAM and 1 TB HDD. In other words – go get it if the offer still stands, this is the best offer you're getting! Click here to check it out.
Alienware entry: Alienware AW17R3-4175SLV

You can't have a list of great gaming laptops without featuring one from Alienware and this model offers the best in terms of price/performance ratio. There are obviously better Alienware laptops out there, but this one is more than enough. It is powered by the same 6th generation processor as the MSI laptop above – the Intel Quad Core i7-6700HQ, but it has a slightly better video card: NVIDIA GeForce GTX 970M with 3GB of RAM. It also boasts better RAM at 16GB, with 1 TB HDD storage, as well as an extra 256 GB SSD drive. It doesn't have an optical drive, but it is still a beast, so if you have a bit more money to invest, this one would guarantee high quality gaming for XCOM 2 as well as other current generation games (and probably other big upcoming titles as well). Click here to check it out & buy it!
Budget Buster: MSI GT Series GT72 Dominator Pro

Now, if you have an unlimited budget – or at least you're ready to spend a bucket of money, I have this laptop for you. Boasting the beautiful Intel Core i7 4980HQ processor, 32 GB of RAM memory and NVIDIA GeForce GTX 980M 8 GB graphics card, this laptop will probably have no trouble running XCOM 2 at maximum specs (since the game's not out yet, we haven't tested it, that's why I am playing is safe with probably, even though I was tempted to say "surely"). It also has a 1 TB HDD and one 512 GB SSD and comes equipped with a BD burner. In other words, it's a beast – an expensive one, that's for sure, but one that's worth every cent, if you can afford it. If not – don't worry, the other recommended laptops above are good too! But if you want the ultimate power, click here to check this model out!
Now you have 4 different models in 4 completely different price ranges, from a budget entry, to regular prices and to an expensive, but extremely good gaming laptop. They will all run XCOM 2 and most likely any other current generation game, so make your choice and enjoy.