Now that the new year is upon us, we should also start thinking about a "new laptop, new games" resolution – and it's definitely a lot easier to make it happen than losing weight, being a better person or whatever your resolutions are. However, the truth is that not everybody has an unlimited budget when it comes to purchasing games or a gaming laptop and since most people I know are as broke as I am, I decided to do some research and help us all find the best cheap gaming laptops (under $1,000) to get in 2016.
I must admit that it was not an easy task – finding quality gaming laptops for under $1,000 is pretty difficult, but not impossible. You might not be able to run Star Wars Battlefront on maximum settings on these laptops, but I'm sure you'll be better running some current generation games at a lower resolution than not being able to play them at all. So these being said, here is, after hours of research and tens of products that we checked out – the best cheap gaming laptops under $1,000 you can buy in 2016!
$500 range: Toshiba Satellite PSKXJU-00N015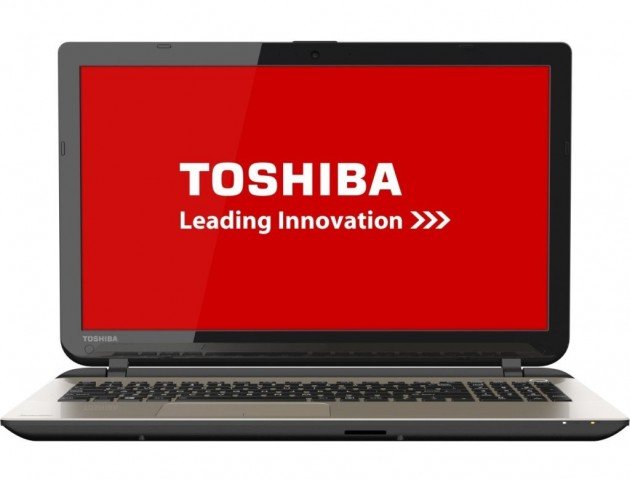 We managed to find a really decent – I would even go as far as saying "surprisingly good" for around $500 and you certainly can't get a better deal than this! We're talking here about a laptop with 12 GB DDR3L SDRAM and 1 TB HDD. It's nowhere near offering a current generation graphics card, but its AMD Radeon R6 Graphics can still handle some pressure from today's games. The AMD A10-8700P 1.8 GHz is again not the one you'd put on your wishlist for your gaming laptop, but since we're talking about such a cheap price, we can consider it great.
It is a small cheap gaming laptop – 15.6-Inch Screen, which means that it's easy to carry it with you and if you're on a really, really tight budget, this will have to do and it should do well. It also comes with Windows 10 installed, so it has the latest OS installed, which is an added bonus. All in all, a good product for gaming if you're on a really tight budget! Click here to find out more about it and buy it!
ASUS K501UX

I found a real gem with the ASUS K501UX – we're talking about a good gaming laptop powered by a 6th-generation Intel Core i7-6500U 2.5GHz (that can be turbo-boosted up to up to 3.1GHz). 8GB RAM complement the processor nicely, and the cherry on top comes from the great graphics card – the NVIDIA GeForce GTX 950M. It also has a really fast SSD Storage (256 GB), which is also a bonus and a con: although it's really fast, it's just 256GB of storage so it's up for you to decide if you can live with that. If you do – and I am sure it's possible with a bit of planning – then you really are up for a nice deal as this is, in my opinion, one of the hidden gems available on Amazon an our list. You must check it out, so click here to find out more about this cheap gaming laptop!
Lenovo Y50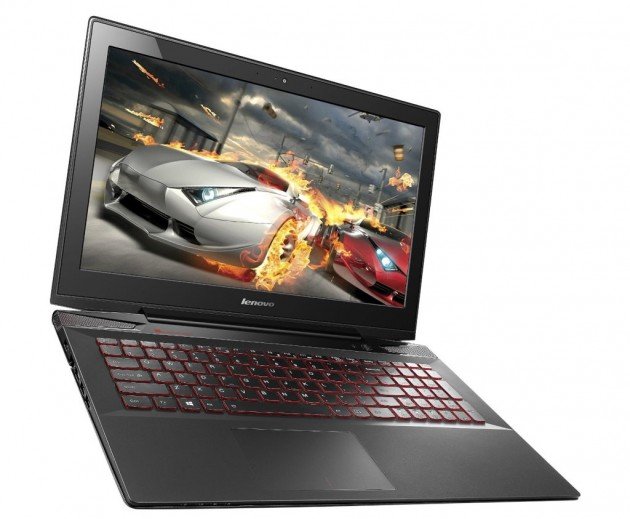 We're sticking to 15.6-Inch Gaming Laptops right now to keep the prices as low as possible (I am gaming on a 15.6 inch laptop, so I don't think that should be a problem!) The Lenovo Y50 is a good choice with an even better Graphics card than the one offered by the ASUS K501UX: the NVIDIA GeForce GTX 960M. This one does better when it comes to storage options, as it comes packed with a classic 1TB HDD. Powered by an Intel Core i7-4720HQ 2.6 GHz processor and 8GB of RAM, Lenovo's cheap gaming laptop is a really good option for those on a budget. A small bonus: it also has an 8GB SSD, but that's too small to actually matter. But it's a bonus!
The reviews on Amazon for this product are apparently mediocre, but don't get fooled by them! At the moment, there are three reviews (but one is published twice) and each refers to a different model, no the one that I'm recommending here. This one really has the stats of a superstar and can run recent games. At the moment of writing, it also comes with a massive $322 discount, so my advice to you is: get it before its price goes up again! Click here to do so and find out more about it.
Acer Aspire V17 Nitro

It's time to bring out the big boys and I mean that literally! Acer's V17 Nitro gaming laptop is not only cheap, but also larger than the previous on the list: we're talking about a 17.3-inch laptop and it's a real beast. It comes with Windows 10 installed and promises 7 hours of battery life (not when gaming, though) and it is powered by a powerful Intel Core i7-6700HQ 2.6 GHz processor. 8GB DDR4 and 1TB of HDD space round it up perfectly, while the graphics of your games will be handled by a really good NVIDIA GeForce GTX 960M with 4GB GDDR5 VRAM graphics card (full HD – just like the others on the list).
At this price, there are really no problems I can find for this laptop which also sells, at the moment of writing, with a $150.00 discount, making it actually cheaper than the same product in 15.6-inch range. A great deal that you should take advantage of right now – click here to check it out on Amazon.
ASUS ROG GL752VW-DH71

It was a really tight battle for the top spot on our list, but it was Asus who finally won, managing to sneak it just at the top of our budget range. It is almost identical to the V17 gaming laptop, but not really the same thing: powered by the same Intel Core i7-6700HQ 2.6 GHz processor and the nVIDIA GeForce GTX 960M (but with just 2GB of RAM), it might seem strange to see it grab the top position. But it does that because it has 12GB of RAM, and the HDD is faster than the one offered by Acer – standing at 7,200 RPM. This also has a discounted price: $100.00 at the moment of writing, so you're up for a really good deal here. It's just up for you to decide if you'll splash most of your $1,000 budget on this one or the Acer Aspire. Or you'll go for the cheaper options we've offered and save money for extra games. Either way, the ASUS ROG is worth checking out, so do so by clicking here.
We had a pretty nice range of offers, starting with a really budget-friendly gaming laptop and ending with two that I would love to own! One thing is clear: if you're ready to buy a cheap gaming laptop that can really handle your games, the ones above will get the job done without costing the fortune pro gaming laptops require. Happy gaming!