Microsoft has revealed what Xbox Live Gold members can access for free next month. In February 2023, the Xbox Games With Gold service will add two new offerings for subscribers to enjoy. These are For the King and Guts N Goals. These games have a combined retail price of $40 making this month's offering decent value.
From February 1 to February 28 Games With gold will introduce For the King. For The King is an open-world strategy game that was first released in April 2018. It is developed by IronOak Games and published by Curve Games. For The King is a popular game having 'Very Positive' reviews on Steam as well as an impressive 79% on Metacritic. Although given it often goes on sale for less than $5 the listed retail price of $25 is misleading.
Joining For The King is Guts N Goals. Guts N Goals is an arcade-style soccer game that was first released in August 2021. It will join For The King as one of the Xbox Games With Gold for February 2023 on February 16. Xbox Live Gold subscribers will be able to pick it up for free until March 15. It's worth checking it out as its unique gameplay can offer a lot of fun, especially with friends and family.
It's worth keeping in mind that it isn't only Xbox Live Gold subscribers who can access these games. Those who have a subscription to Xbox Game Pass Ultimate will also receive the same benefits. That's in addition to access to the entirety of the Xbox Game Pass library which features over 300 games.
An okay month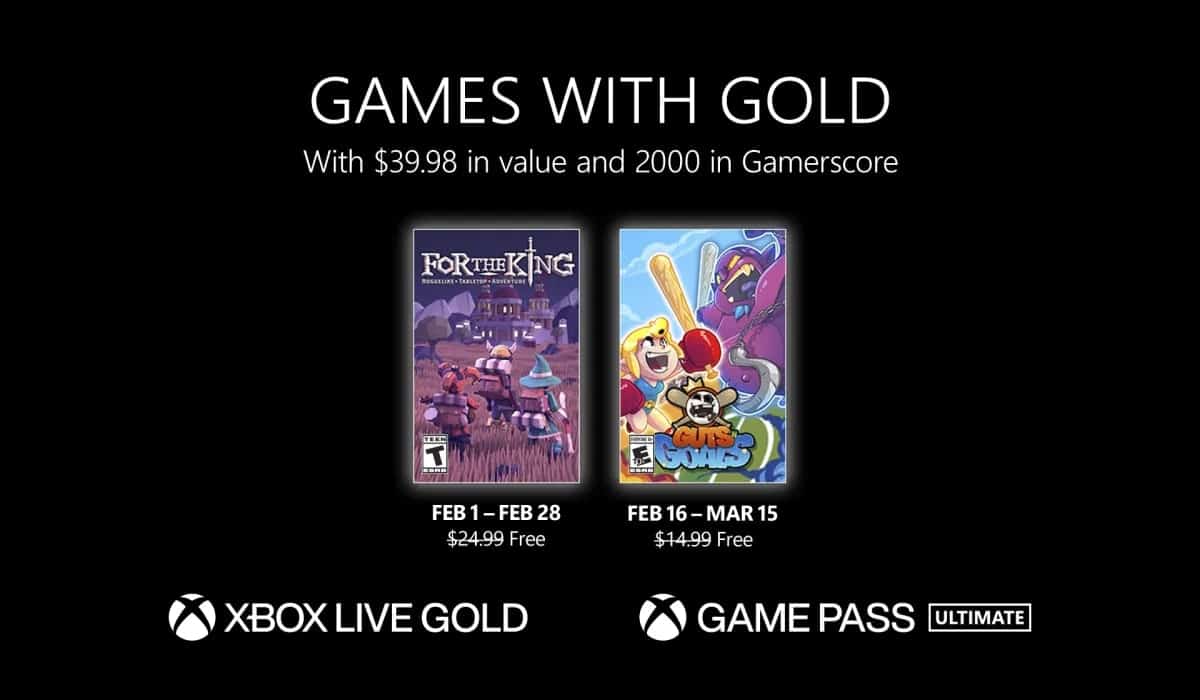 All in all, February doesn't look to be the best month. When compared to some other months Xbox Games With Gold has had February 2023 isn't anything special. Even so, both games being offered have been well received and are generally considered worth playing. Hopefully, March steps things up and we get some better offerings.