Call of Duty: Warzone developer Raven Software has today unveiled its latest set of changes. This patch looks to address the battle royale's biggest problems. Amongst these includes a nerf to the infamous Roze skin, a commonly used operator in Warzone.
Roze is a popular choice as her armour in this skin was completely black all over. This made it an excellent choice for hiding in shadows or difficult to spot locations. Many players found this skin frustrating and, in some cases, even unfair. It was unlockable last year before the Cold War integration so many players can't even use it.
A Significant balance patch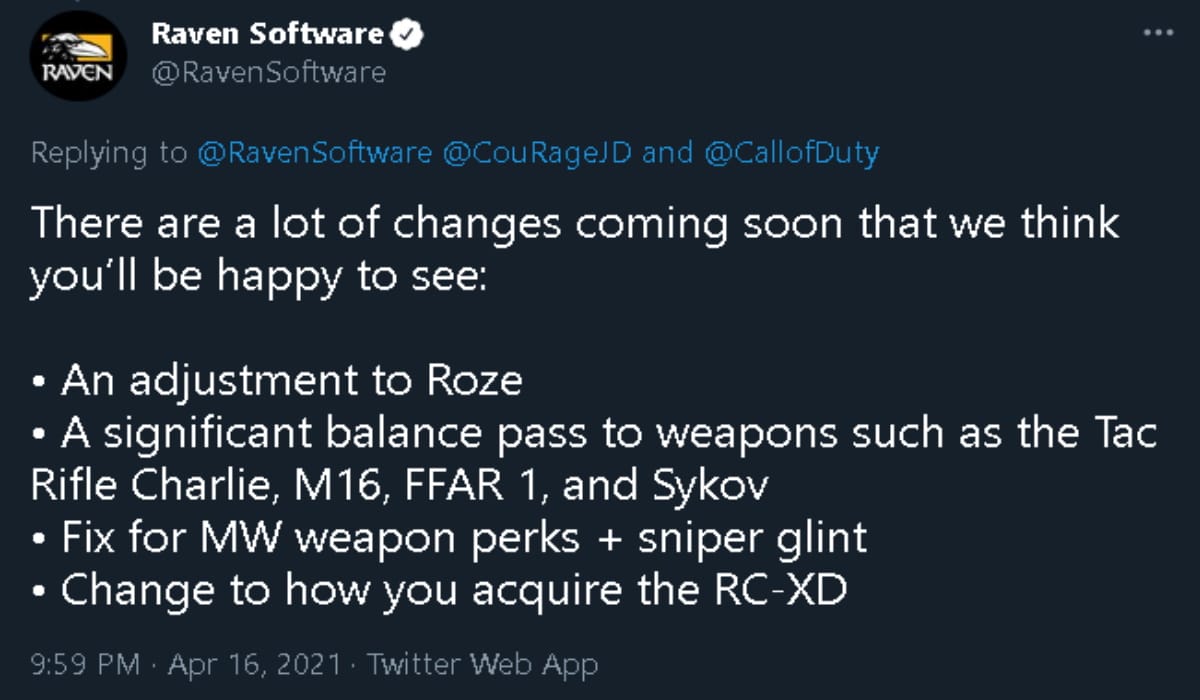 Alongside the Roze changes Raven has also confirmed certain Warzone guns will be receiving nerfs. Those listed include the M16, AUG, FFAR 1, and Sykov. The inclusion of the Sykov is particularly interesting as it was only added a few days ago.
Furthermore, Raven Software is planning to use this opportunity to fix some crucial bugs. Amongst these includes a current bug that prevents the Variable Zoom scope from producing sniper glint. Sniper glint is a mechanic that gives away a sniper's location when scoped in. However, by using this attachment you can bypass this mechanic.
The other major bug fix is focused on the Modern Warfare weapon perks. A couple of patches ago many of these became broken in both Warzone and Modern Warfare. An example of this is the Sleight of Hand perk no longer speeding up reload time.
Finally, the RC-XC killstreak is going to reworked so that you cannot acquire it through a Buy Station. This may not be as exciting to Warzone players as the Roze skin nerfs, but it's a nice change nonetheless. Many players weren't happy with how the RC-XC had taken the loadouts spot on the Buy Station. This change resulted in players accidentally purchasing the killstreak when trying to obtain a loadout.