The next Need for Speed was originally touted for a 2021 release. However, following the purchase of Codemasters, Electronic Arts has delayed it until 2022. Criterion Games were originally responsible for its development but will now pivot into co-developing the next Battlefield instead.
EA was hoping to get Need for Speed out earlier to hit its one racing game per year quota. However, the acquisition of British publisher Codemasters has freed up time for Criterion Games. As racing game specialists Codemasters will likely release F1 2021 to fulfil that quota instead.
Change of approach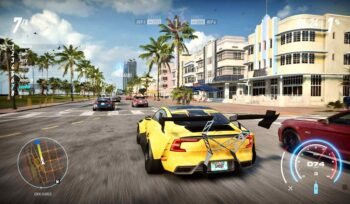 EA chief studios officer Laura Miele recently spoke to Polygon about the decision. According to Miele, Need for Speed is "owned," by Criterion meaning that it gets to make all of the final decisions. From design choices to release schedules, EA is trusting it to call the shots.
This change of approach does make some sense given the history of Need for Speed. Although it started life as the premier arcade racing game, recent years haven't been kind to it. For many, the last great game in the franchise was Hot Pursuit, released back in 2010.
Funnily enough, Hot Pursuit was also the last mainline Need for Speed game to be developed by Criterion. Although it did also produce the Most Wanted remake which was unfortunately rushed and as a result lacked feature. Hopefully EA sticks to its word and gives Criterion the time and freedom to make the games it wants to.
After all, history suggests doing so is a good idea. Criterion Games has been responsible for some of the greatest arcade racers ever made. Anyone who grew up playing 2000s racing games surely has fond memories of Burnout 3: Takedown. If the new Need for Speed can capture even a fraction of Takedown's personality it is sure to be something special.