As we've known for some time now, Apex Legends is going to support cross play. However, before now we hadn't received an official release date on when to expect it. Thanks to Respawn's latest update post, we now know the beta is closer than expected. You'll be able to try out cross play as early as Tuesday, October 6.
Cross-play is becoming an increasingly popular addition in many battle royale. We've already seen Call of Duty: Warzone and Fortnite implement it and now Apex is set to follow. When it's introduced, cross-play will let you play Apex Legends with friends regardless of platform. The beta will support PS4, Xbox One, Switch, and PC.
The next step for Apex Legends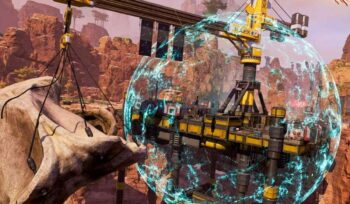 For many, this update is considered the next step for EA's world famous battle royale. Apex Legends has already been responsible for implementing many genre defining features. So it's lack of cross-play did feel a little out of place.
Cross-play will be enabled by default however users will have a toggle option to turn it off. This will be easily accessible via the in-game settings. If you're playing on Xbox One though you will also have to enable or disable the console's cross-play option. This can be found in the System Settings application.
Once you're partied up you'll have access to everything a regular Apex Legends squad would. That includes voice chat, pinging communication, and text chat. Unfortunately, this update won't be including cross-progression. According to Respawn, this will be discussed as a potential update closer to the Steam launch later this year.
Finally, the addition of cross-play has seem some adjustments made to the Apex Legends matchmaking algorithm. When a PC player is in a lobby you will always be placed in a primarily PC populated game. This is to prevent mouse and keyboard players being matched with controller players where possible.