This year's Summer Games Done Quick festival has come to a close. Summer Games Done Quick 2022 was amongst the most successful GDQ events of all time raising over $3,000,000 for charity. The total raised came to $3,016,200 all of which is being donated to French charity Médecins Sans Frontières.
Médecins Sans Frontières is French for Doctors without Borders. It is an international charity that provides essential medical treatments across the world. Some of its main areas of work include addressing conditions like diabetes, HIV/AIDS, and hepatitis C. Doctors without Borders' operations primarily take place in poorer regions where vulnerable people can't get the help they need.
If you're unaware Games Done Quick is an event where the world's best speed runners come together to raise money. There are several GDQ events ran throughout the year and Summer Games Done Quick 2022 is the biggest of this year. It started out as a small event raising just $21,000 but over the course of a decade it has grown substantially.
Not only did Games Done Quick raise a lot of money for a good cause but this was also the first in-person GDQ event since the beginning of the COVID-19 pandemic. It was a great occasion for those involved to meet in-person whilst helping those in need.
What's next for GDQ?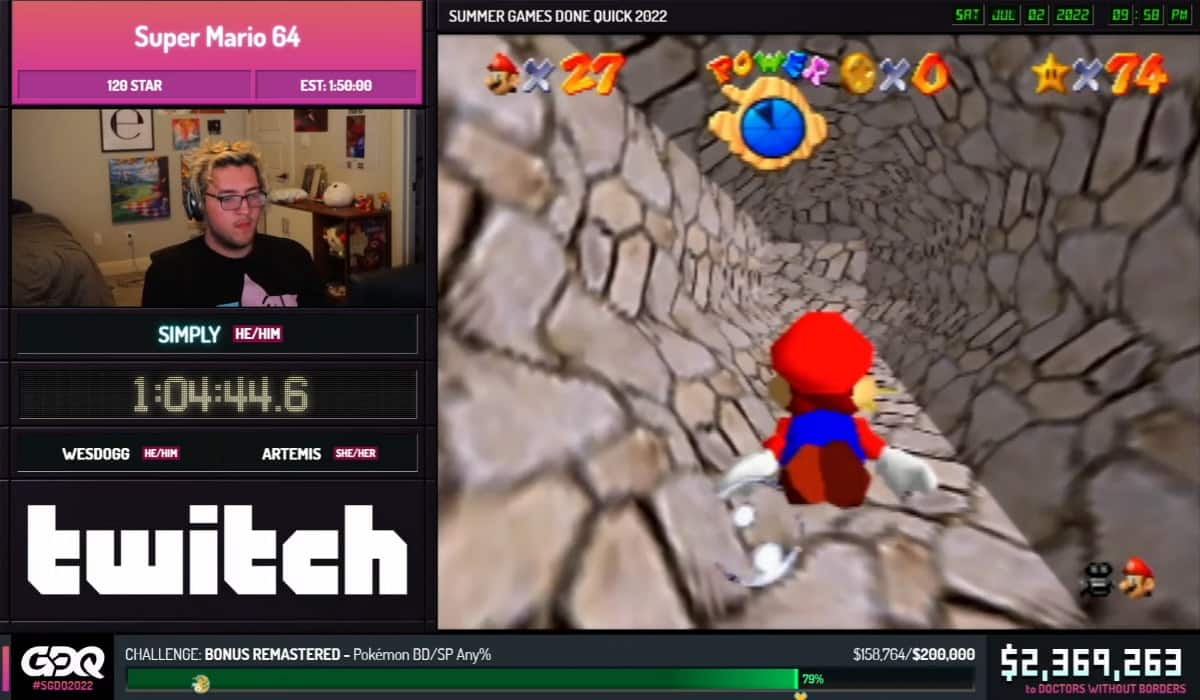 The next GDQ event to follow Summer Games Done Quick 2022 is Flames Fatales. Flames Fatales is a special GQD event that features the best female speed runners in the world. It will be run from August 21 to August 27 aiming to raise money for the Malala Fund. The Malala Fund us a charity that encourages and funds education opportunities for young girls in less privileged parts of the world. The last Flames Fatales managed to raise $132,000 with this year's looking to beat that number.