SEGA has revealed a new console, the Mega Drive Mini 2. It is a remake of the original Mega Drive first released in 1988. It was introduced to the North American market a year later and rebranded as the SEGA Genesis. The Genesis is widely recognized as the most iconic SEGA console ever made.
This remake was revealed as part of an online broadcast on SEGA's official YouTube channel. According to the broadcast the Mini 2 will launch in Japan on October 27. It will cost ¥9980 which is around $75. If that pricing stays consistent across other regions, then it will cost £60 in the UK and €70 across Europe.
Although a worldwide release date hasn't been confirmed it probably won't be too different from the Japanese one. The first Mini released in 2019 found its way to Europe just two weeks after its initial launch. Therefore, the Mega Drive Mini 2 could release worldwide sometime in mid-November.
Unlike the first Mini, this successor will also include games from the SEGA CD. The SEGA CD was an expansion for the Genesis that allowed owners to play some games using a disc instead of a cartridge. Games loaded through a CD featured faster CPU processing and enhanced graphical fidelity. The most famous SEGA CD game is Sonic CD which was released in 1993.
What's in store for SEGA?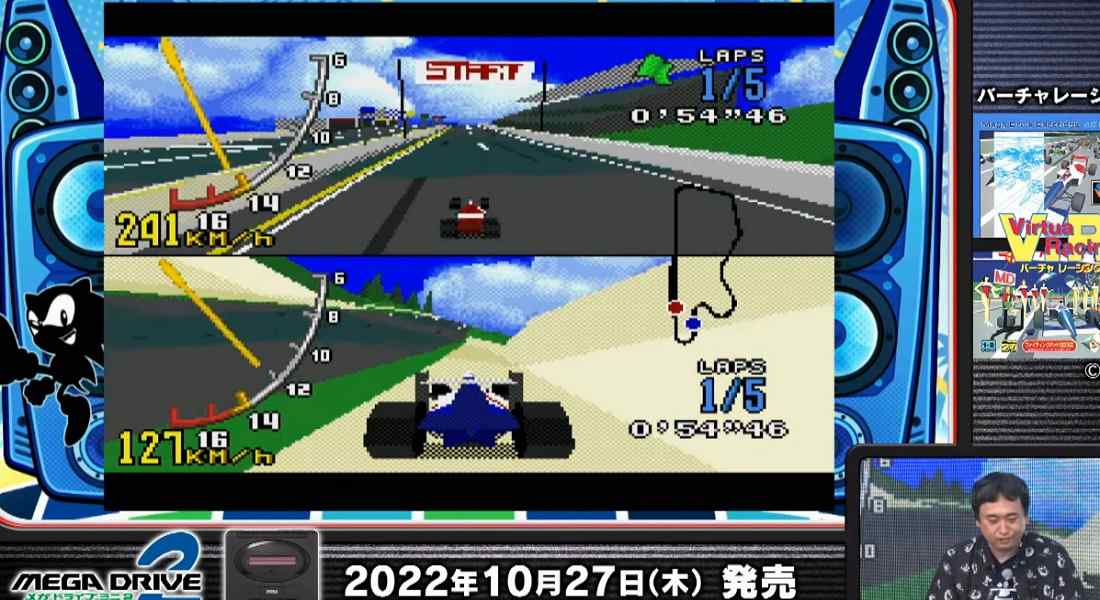 Outside of the Mini 2, the rest of the year looks to be relatively quiet for SEGA. Company of Heroes 3 is coming out in 2022 and Endless Dungeon is listed as "coming soon". Outside of those two games, SEGA has nothing else confirmed to be launching this year. However, you can expect that to change with big events like Summer Game Fest 2022 coming up. What other games SEGA has planned for us is to be seen.