Pathfinder: Kingmaker is currently free to play on Steam. From now until August 29, The Enhanced Plus Edition of Pathfinder: Kingmaker can be tried out for the sweet price of nothing. It is a fantasy RPG developed by Owlcat Games and published by Prime Matter.
Furthermore, those that enjoy it can purchase the full game on sale. Until the end of the month, it is available at $9.99 which is 50% off its full retail price. The party-based RPG is extremely accessible requiring only a GTX 960M graphics card or better to optimally run it. So don't be afraid to give it a go even if you are playing on a less powerful machine.
Is it worth your time?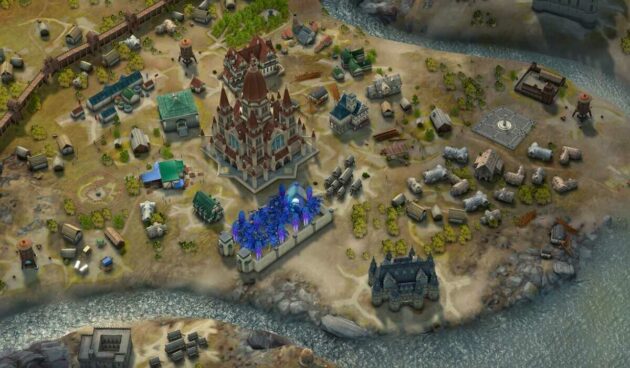 Pathfinder: Kingmaker – Enhanced Plus Edition is currently reviewed on Steam as 'Mostly Positive'. As for the professional reviewers, they scored it at an average of 73 on Metacritic. That score is taken from a wide range of sub-scores, with a total of 33 reviews being submitted.
That all adds up to suggest that Pathfinder: Kingmaker is a good game. Although not extraordinary, most players who try it out do have a good time. And keep in mind most of those reviews are submitted based on the RPG's launch retail price. As a free-to-play game, it offers even better value.
To figure out if you'll enjoy it or not it's worth identifying some comparisons. Games that are similar include titles like Baldur's Gate II and Pillars of Eternity II. These are all isometric, single-player RPGs that focus on party-based combat.
But what about the developer? Owlcat Games is a CRPG specialist studio that has previously worked on Heroes of Might and Magic V and Silent Storm. Its team possesses vast industry experience and very few other developers understand this genre to the same extent.