Earlier this week a rumor started to circulate that Halo Infinite would not be coming to Xbox One. The game's user interface designer, Chad Mirshak, changed his LinkedIn page to only list PC and Xbox Series X/S. This led franchise fans to start panicking that Microsoft had abandoned its old platform to avoid holding Infinite's visuals back.
But base Xbox One owners will be glad to hear that this isn't the case. Halo community manager John Junyszek gave a clear answer in response to these rumors On Twitter. When asked, Junyszek made it clear that Infinite is still coming to Xbox One and that he'd like to be left to "enjoy the holidays."
Halo Infinite is still coming to Xbox One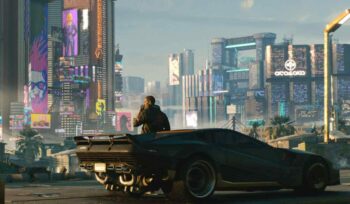 Although this rumor was mostly baseless, the concerns aren't completely unreasonable. After all, the recent disaster that was Cyberpunk 2077 has put people on edge regarding the treatment of old hardware.
Developer CD Projekt Red released Cyberpunk 2077 in a nearly unplayable state on both PS4 and Xbox One. It was clear that it hadn't put in the necessary time to optimize for those systems. A similar fate falling upon Halo Infinite is less likely but not out of the question. After all, no one saw it coming with Cyberpunk either.
But there's little reason to be concerned at least for the time being. Microsoft has shown no signs that it is looking to abandon the Xbox One in the near future. Both Xbox Live and Xbox Game Pass are still fully supported on both its old and new platforms. Also, to this day even the Xbox 360 servers are still alive and kicking.
Microsoft has a good track record of supporting its old products. And I doubt the American tech giant wants to split off its fan-base with Halo Infinite. Even if it has been delayed, I suspect the wait will be worthwhile. The new Halo has the potential to become the defining game for next-gen consoles.