RuneScape developer Jagex has begun its signature MMO's new storyline. Following the defeat of Zamorak King Roald wants to take back the wilderness and cleanse it. To do so you'll need a base of operations in the RuneScape wilderness and Fort Forinthry offers just that.
Fort Forinthry is a new skilling hub that can be found in the south-eastern part of the Wilderness. It's located just north of Varrock's Jolly Boar Inn where the Lumberyard used to be. To get started you'll need to complete the new miniquest, New Foundations. It is listed as a long quest with no skill requirements. Completing New Foundations awards 1 quest point, 2 Treasure Hunter keys, and access to Fort Forinthry.
Once New Foundations is complete, you'll be able to access the fort's content. As of launch Fort Forinthry introduces four new buildings into RuneScape that are all linked to skilling. These are the Town Hall, Chapel, Command Centre, and Workshop. Each of these buildings can be upgraded up to tier 3 to provide additional benefits.
Some of these benefits are very nice and well worth pursuing. For example, the Command Centre can boost your Ports success rate by up to 10%. Another great addition is the Workshop which when fully upgraded increases Invention machine power by 25%. This will let you run an additional machine in your Invention workshop.
RuneScape has more in store for Fort Forinthry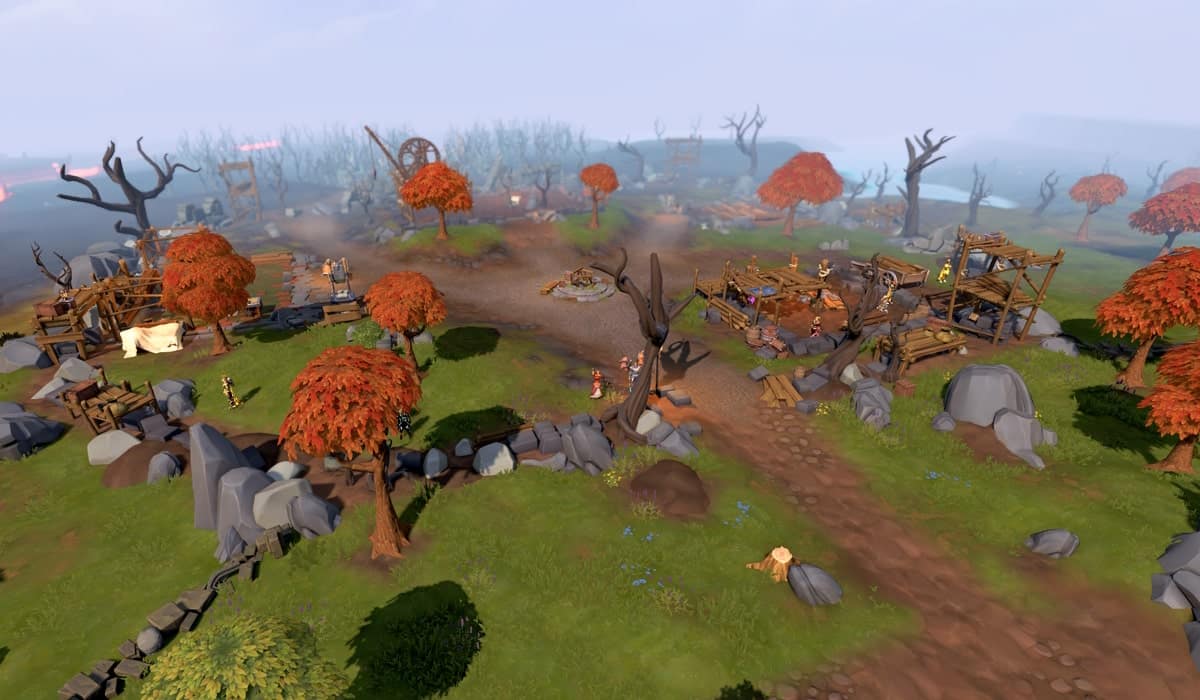 As of launch, there are four buildings that aid with skilling. This is a nice start but there's more to come. The long-term aim for Jagex is to turn Fort Forinthry into a skilling hub where large communities can skill together and hang out. It should have a similar effect on skilling that War's Retreat had on bossing back when it was introduced in 2020. This skilling hub will have an entire questline attached to it so you can expect a lot of updates to it.
Comments
comments