Witcher 3 – Wild Hunt
CD Projekt RED just finished their 2014 summer conference on GOG, and as usual, a plethora of new details have emerged about The Witcher 3 – Wild Hunt. To start, the game has received an official release date of February 25 2014. The game will launch for PS4, Xbox One, and PC and will have a collector's edition and a few pre-order bonuses.
There are multiple ways in which you can pre-order the game, all of which can be seen here.
Below is a video demonstrating what the collector's edition will contain within.
If you aren't one for fancy statues, the standard edition actually comes with a few goodies. It's quite reminiscent of other, less impressive collector's editions.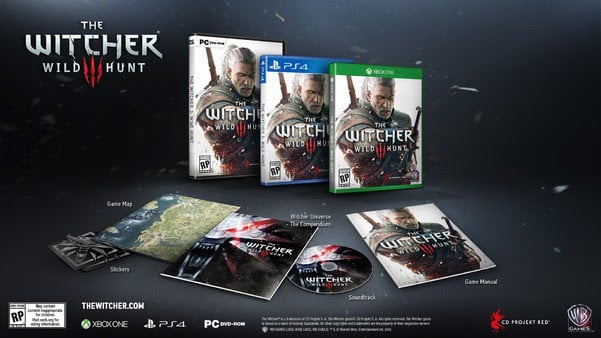 What's more, RED released an impressive new gameplay trailer that details much of the game that until this point, we've not known. It is looking absolutely exhilarating.