Continuing on from the first set of Icon Swaps, EA just released the second set of objectives. This second set will allow players to earn the remaining ten tokens. These tokens can be traded in FIFA 21 for various rewards including unique player packs and various legends of the game.
Much like the first set, Icon Swaps 2 features objectives primarily across Squad Battles and Friendlies. However, this time around the sports game's competitive mode, FUT Champions has also entered the fray.
Icon Swaps 2 nerfs golden goal rule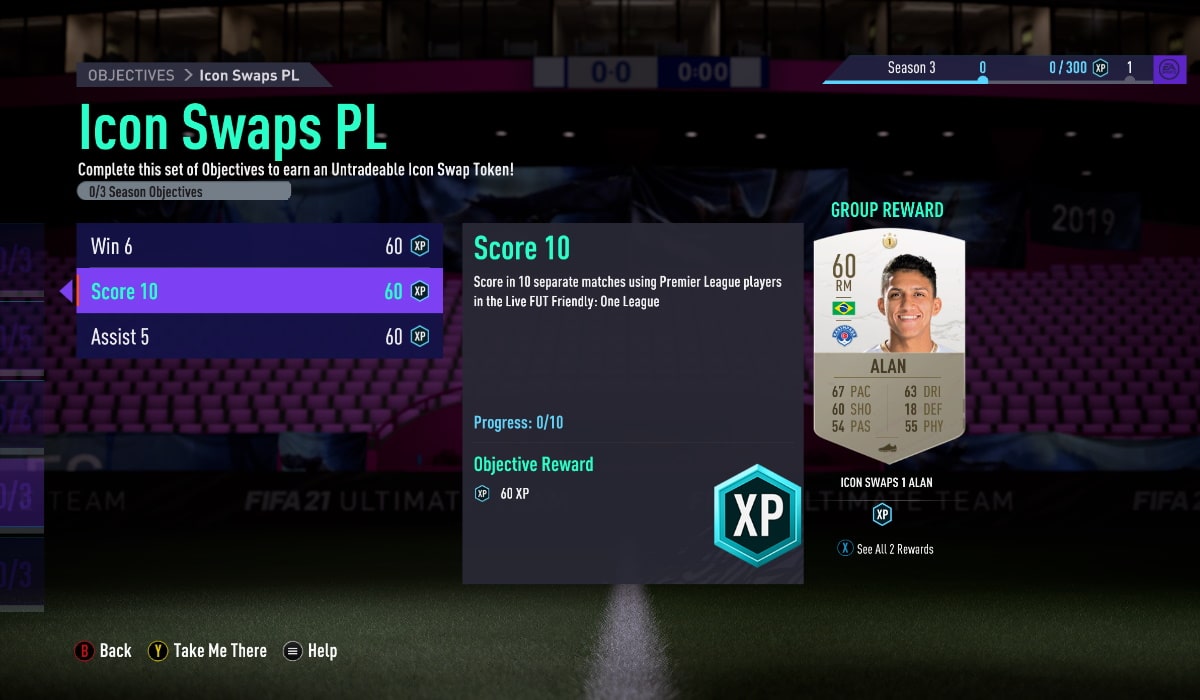 The first Icon Swaps was well received in the community thanks to its golden goal rule. Whenever a player scored first, it became tradition that the opponent would leave and forfeit the game. This sped up the grind and allowed players to earn tokens faster.
However, EA has attempted to put a stop to this. For Icon Swaps 2 you are required to finish games in order to complete many of the objectives. One example of this is "Score in 10 separate matches using Premier League players." If you score a goal and then leave you will not earn progress towards this objective.
Alongside Icon Swaps 2 EA has also released a new promo. Dubbed Headliners, these cards are better versions of the existing one to watch cards. When a player performs well in real life and receives an in-form, their respective Headliner card will also improve. Whilst a One to Watch card simply matches its in-form counterpart, the Headliner card will have slightly better stats.
Also, Headliner cards are selected specifically because the player in question is playing well in real life. This makes it more likely that they'll receive upgrades in the future. The most expensive of these new cards is a 91 overall Bruno Fernandes which is extinct at 2 million coins on PC. Headliner cards will be in packs for two weeks whilst Icon Swaps 2 ends February 12. So, you've got plenty of time to grind out the new objectives. Good luck!