Destiny
Bungie has unveiled today one of the main stations of the upcoming sci-fi action role-playing game, Destiny. The Tower is a wide and technology advanced station that will allow players to interact with each other and perform all kinds of equipment upgrades, as the company stated:
In the Tower, you can show off your Guardian and upgrade the awesome gear you acquired on your last mission.
In this safe zone, players can also organize themselves in small groups to journey and protect what's left left of Earth. While staying at The Tower, it's possible to access to new and exclusive missions, since the universe of Destiny will be mainly focused on dynamism and interactivity. Furthermore, Bungie has launched two new screenshots exposing the beauty and the quality of Destiny's visual engine, Umbra 3. This new engine will proportionate a realistic global illumination and a real-time dynamic lighting with stunning effects.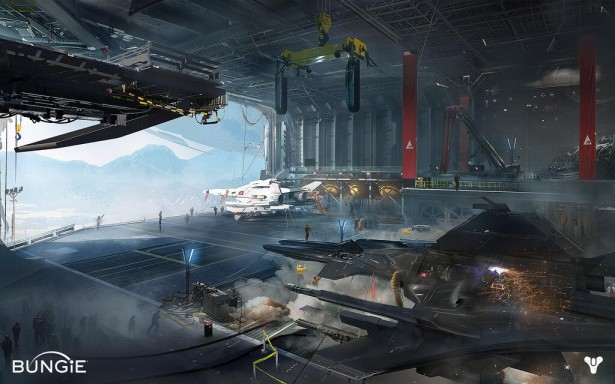 Destiny is a hybrid game that will combine role-playing and first-person shooter elements. The release date is scheduled to September 9th, 2014 for PlayStation 3, PlayStation 4, Xbox 360 and Xbox One.