A recent patch for Chocobo GP has fixed numerous bugs related to its matchmaking. Labelled update 1.0.4, this update follows a troubled launch that resulted in the kart racing game only receiving a score of 64 on Metacritic. Given the Nintendo Switch's lack of racing games, it was disappointing to see how mediocre this new addition ended up.
Although Chocobo GP will never be a great game this patch does at least make it a competent game. Previously, finishing fourth or higher would result in the player getting eliminated due to server lag. This is no longer the case.
Furthermore, this patch makes it so that Chocobo GP doesn't get stuck at the rankings screen at the end of each race anymore. Other bugs targeted in this patch include players not starting in sync with one another, laps corrupting for no reason, and two of the same player existing in a race.
To round off the patch notes developer Square Enix promises that further support is planned. These updates will keep coming with a long-term goal to "improve the player experience." Although with how buggy Chocobo GP is this is only one step in what is likely to become a marathon.
It's not just buggy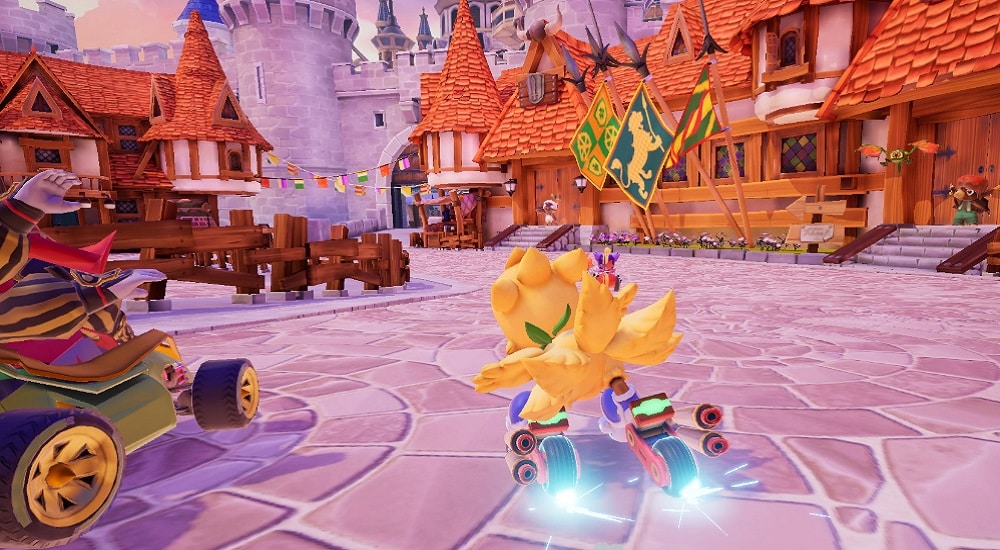 This patch for Chocobo GP may address some of its bugs but that isn't the game's only issue. In a desperate attempt to cash in Square Enix launched it with some of the most predatory microtransactions in the industry.
The developer can tweak its gameplay and patch bugs all it wants but this problem won't go away. The aesthetic makes it clear that this is supposed to be a kid-friendly karting game yet its business model closer resembles that of a casino. Poor reviews, a plentiful of bugs at launch, and its nasty monetization make it difficult to care about Chocobo GP even after patches like these.
Comments
comments