"He who wields the whip, is not easily defeated". Castlevania fans rejoice as high-end makers First4Figures have shown off their latest work. At a striking 20 inches, we have Simon Belmont in a replica pose of his his original outing in the first Castlevania game. Cast in high-quality polystone resin, Simon has never looked more ready for action. Extra detail has been put in to ensure every feature of the vampire-killer looks accurate. From his metal armor to his locks of hair, nothing has been missed out.
The description reads: "Simon Belmont was a member of the famed Belmont Clan of Vampire Hunters, whose valiant efforts and Vampire Killer whip had seen the world rid of the evil Dracula and his henchmen. But peace would not last, as 100 years later Dracula was reawakened. As the heir to the Vampire Killer, Simon was entrusted with the duty of killing Dracula as his ancestors had done before." Available in exclusive and regular, you have the choice of more pieces that can be swapped out to your liking.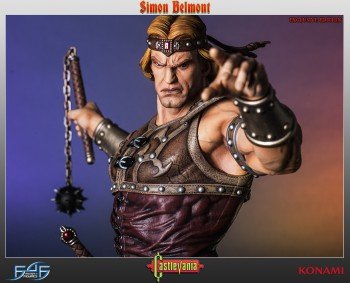 Due for release in Q1 of 2016 the exclusive figure can be yours for $439.99 with the regular coming in at $399.99. Limited to 299 and 750 pieces respectively, you need to be quick if you want to grab one of these collectibles. The statue is delivered in full color packaging with an authenticity card and a individual numbered base. If you have already purchased the Dracula statue, then you are entitled to the same product number. This applies to all future releases in the Castlevania series.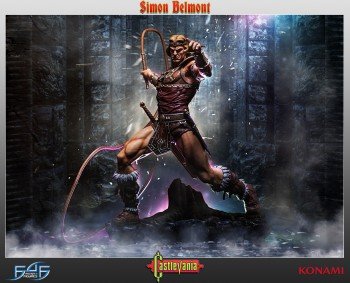 What do you think of the statue? Will you be buying one?
Head to www.first4figures.com to grab one of these beauty's and leave us a comment below to tell us your thoughts.