Now that I own an Xbox One, I feel that I can adequately cover news related to that specific platform, which has, unsurprisingly, opened up many new avenues for me.
I've decided to start doing the freebies of the month again, now with the added bonus of Games With Gold to sweeten the deal.
With that said, here are the freebies for PS Plus.
Grid Autosport – PS3
Helldivers: Democracy Strikes Back – PS4, PS3, PS Vita
Lemmings Touch – PS Vita
Nom Nom Galaxy – PS4
Nova-111 – PS Vita
Persona 4 Arena Ultimax – PS3
I'm loving this line-up. While the last few months haven't been outstanding, receiving the absolutely bonkers Nom Nom Galaxy and the ultra tight Helldivers seems like a pretty good deal. I wanted to spend 20 minutes learning Nom Nom Galaxy, and I ended up playing for twelve hours straight. Seriously. It's that addictive.
And for Games With Gold, here are the games for the month.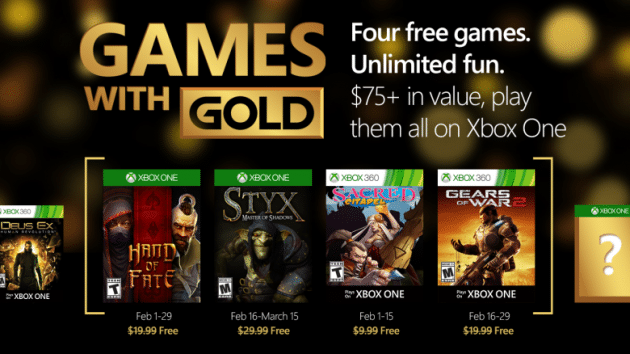 Hand of Fate – Xbox One
Styx: Master of Shadows – Xbox One
Sacred Citadel – Xbox 360
Gears of War 2 – Xbox 360
From the revered Gears of War 2 to the underrated stealth action game Styx, this is probably the best month for Games With Gold that I've personally seen in my short time as an Xbox owner.
Remember, you can download the 360 games on your Xbox One via backwards compatibility, so don't miss out!