Bethesda has announced that an Anniversary Edition of Skyrim will release later this year. Confirmed for a November 11 launch, it will celebrate the fan favourite RPG's 10th anniversary. Existing owners of Skyrim Special Edition will be able to upgrade to the Anniversary Edition for free.
Although primarily targeted owners of the new consoles, PC players can benefit from this too. Once the upgrade goes live, Skyrim Special Edition will automatically upgrade in your Steam library. Also, subscribers of Xbox Game Pass will be able to play Anniversary Edition on release day.
More Skyrim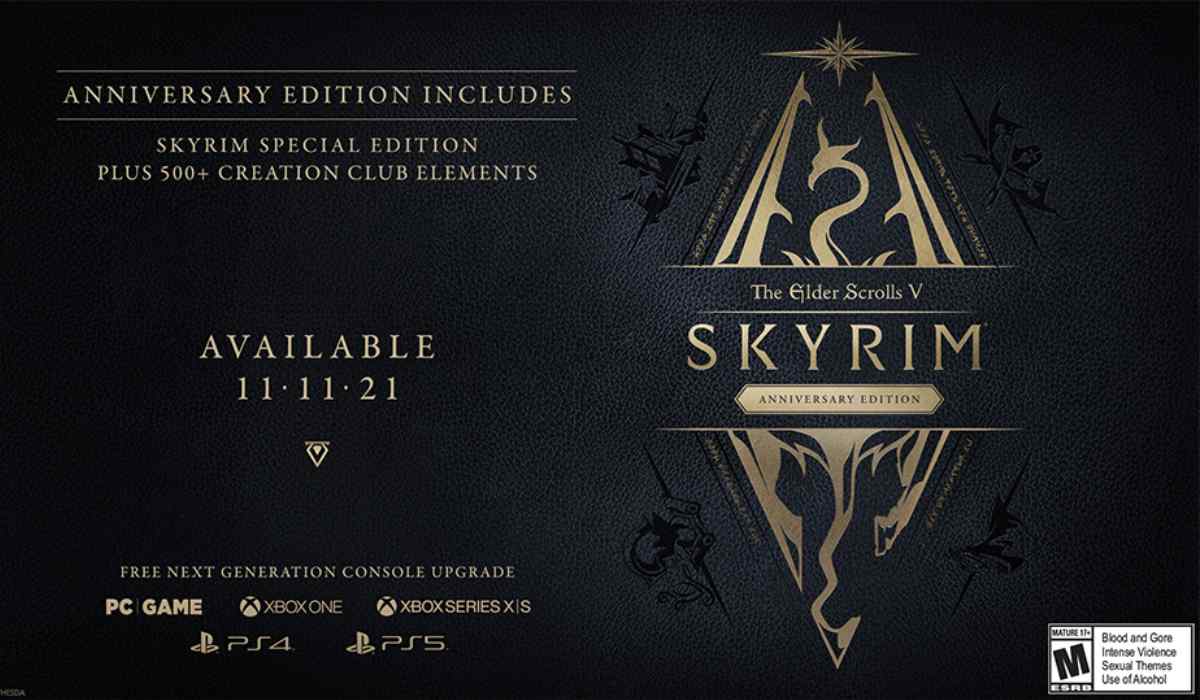 Over its ten-year history Bethesda's Skyrim has become one of the most remade titles of all time. The original was released in 2011, Legendary Edition in 2013, Special Edition in 2016, a Switch port in 2017, and a VR port in 2018. With the Anniversary Edition of Skyrim, we now have six versions of the same game.
What changes does the Anniversary Edition introduce? For one, fishing makes its debut in the Elder Scrolls series. It's unclear if fishing will be or important or just another method of gathering food. Generally, in Skyrim food has limited uses beyond the first few hours as potions are more effective.
Otherwise, the only other notable feature of Anniversary Edition is that it will support over 500+ Creation Club mods. Creation Club is a modding platform comparable to Nexus where mod developers can upload their creations. It isn't too useful on PC where better options exist but opens up the potential for console mods.
It isn't confirmed but console players should expect performance improvements too. Given how old Skyrim is, it seems likely that Anniversary Edition will run at 60 FPS. I'd say it will be interesting to see if gamers once again buy into Skyrim after all this time. But deep down we all already know that they will.