A couple of days ago Infinity Ward launched Warzone Season 3. This marked the beginning of a new battle pass as well as plenty of new content to go with it. However, when fans jumped online they couldn't help but notice a glaring omission. The trios game mode was gone.
Previously, Warzone only allowed players to search for either solo or trios. To satisfy popular demand, Infinity Ward added Quads into Warzone so that teams of four could play together. Strangely though, the Call of Duty developer completely removed trios instead of making it another option. This has now been reverted after a community outcry on Reddit.
Trios are back, what about duos?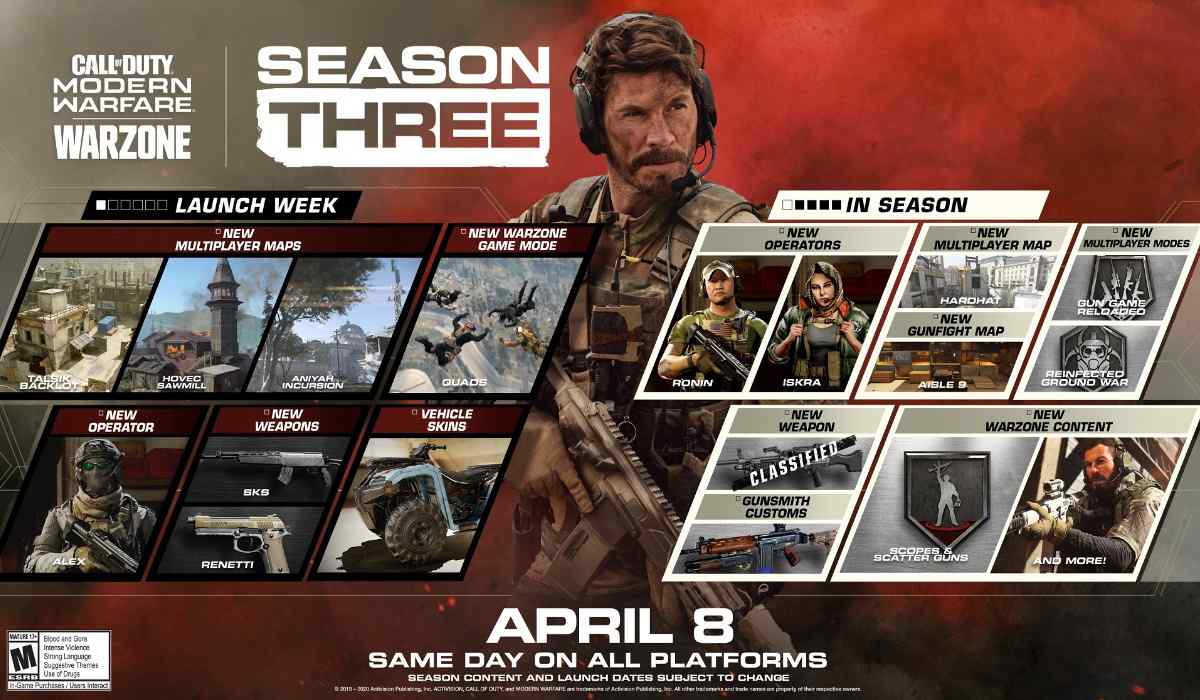 With the return of trios, fans are now asking a new question, Should we be expecting duos and, if yes, when? If the leak on Warzone's official website is anything to go by, duos will be coming soon. We don't know exactly when but somewhere within Season 3 seems very likely.
It will be interesting to see if duos becomes a permanent game mode or not. After all, Warzone's biggest competitor Apex Legends is well known for only running duos as a timed event, not a core game mode. On the other hand, the likes of PUBG has always had the option available.
I have to give Infinity Ward credit for resolving this issue so quickly. In the past they've definitely been guilty of leaving game breaking oversights lying around for way too long. Case in point, it took them until January to even begin addressing the various Port of Verdansk under map exploits.
Looking forward, alongside the two new weapons (SKS and Renetti), players can also expect a new LMG later on in the season. Judging by its shape on the reveal poster, it's most likely Call of Duty 4's M249 SAW. Otherwise, other Warzone playlists will be following Trios' addition with a shotgun and snipers only mode already confirmed.