FPS Games
FPS games have been extremely popular ever since the emergence of classics like Wolfenstein and DOOM. It's been 25 years and the genre has grown exponentially since its humble beginnings. The wide variety of choices available now can feel a little overwhelming for many. Well, there's no need to worry. I'm here to breakdown the FPS genre and tell you the five games most worth playing in 2019.
Apex Legends – The Premier Battle Royale FPS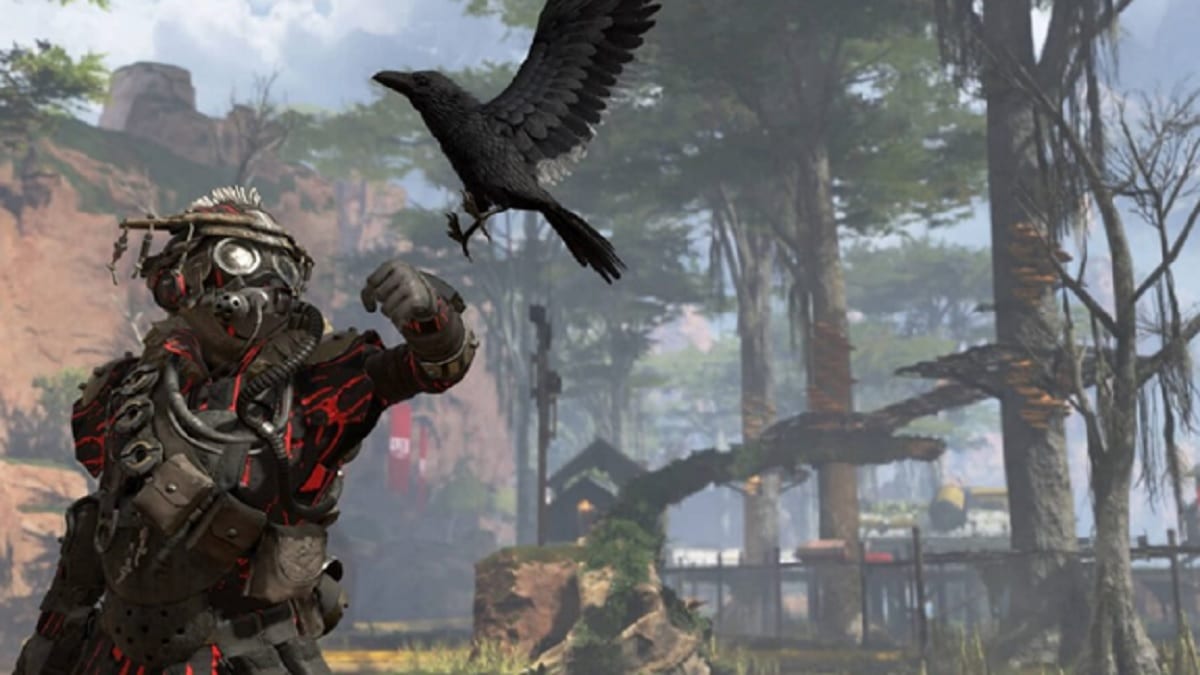 I'll be honest in telling you that I am not the biggest fan of battle royale games. I've played just about every popular battle royale on the market, but most fell well short of my expectations. A lot of them are just poorly made like PlayerUnknown's Battlegrounds and H1Z1. However, not all of them are buggy messes. Games like Fortnite and Realm Royale are perfectly functional but don't synchronize with me well on a personal level.
Needless to say, I'm guessing this isn't exactly an introduction to Apex Legends for most readers. EA's battle royale phenomenon has performed incredibly well since its release earlier this year. The main reason I can recommend Apex Legends so confidently is that it's the only FPS battle royale I believe is well made and fun to play.
First of all, Apex Legends borrows its gunplay straight from the excellent Titanfall series. Anyone who has ever played Titanfall should be familiar with how satisfying guns feel. On top of that, developer Respawn Entertainment has shown fantastic developer support for it. Each season sees a new map, weapon, battle pass, and legend all come to the game at once. These mini-expansions keep gameplay fresh and exciting.
Unfortunately, Apex Legends' biggest downfall is what it didn't borrow from Titanfall. Instead of implementing Titanfall's top tier wall-running and mobility system, Apex Legends opts for something more barebones. Certain characters still have mobility options, but the overall pacing of games is a little slow for my liking.
The excitement of rolling out with a squad to try and be the last alive isn't done emulated well in many competitors. Whilst Apex Legends still isn't perfect, it's the best in its sub-genre by far. It happens to make for a great Twitch viewing experience too.
Borderlands 3 – The Best Co-op Experience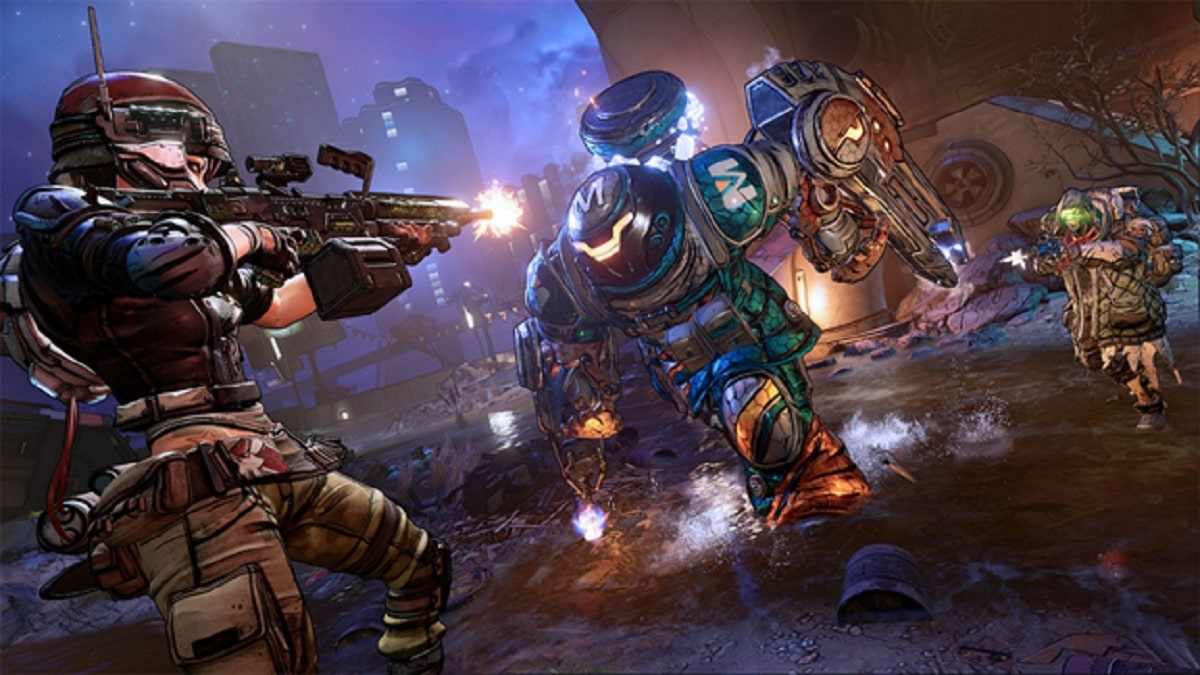 High octane, competitive multiplayer isn't for everyone. Many players would prefer a good old-fashioned run and gun story-focused adventure instead. Frankly, in 2019, that's a more difficult ask then you'd think in the FPS market. Releasing an FPS in this day and age without multiplayer is the anomaly, not the rule.
However, those that desire a story-driven FPS aren't completely out of luck. Gearbox Software's legendary looter shooter series Borderlands has you covered. Released last September, Borderlands 3 has been a game that fans have waited years for. There were worries it would disappoint or go down the dark path of microtransactions and loot boxes. Fortunately, not even 2K Games could ruin this gem.
Borderlands 3 is basically just more Borderlands for those familiar with the series. Gearbox didn't want to take any unnecessary risks. The result is what plays out like another Borderlands 2 with improved visuals and better thought out skill trees and characters. This might sound like a negative to some, but the truth is massive change wasn't needed. Borderlands 2 was one of the best games of its time so making another game just like it works fine for me.
Perhaps Borderlands 3's best selling point is its co-op first design. Playing through this with a friend, or two, or three even provides some of the most hectic and hilarious gameplay out there. It's incredibly fun to discover explore new vaults, funky weapons, and crazy enemies together. For those looking for a more competitive experience, end-game Borderlands can get brutally difficult. Without the right build and approach to fights, you'll get destroyed by just about everything.
Counter-Strike: Global Offensive – A Mechanical Challenge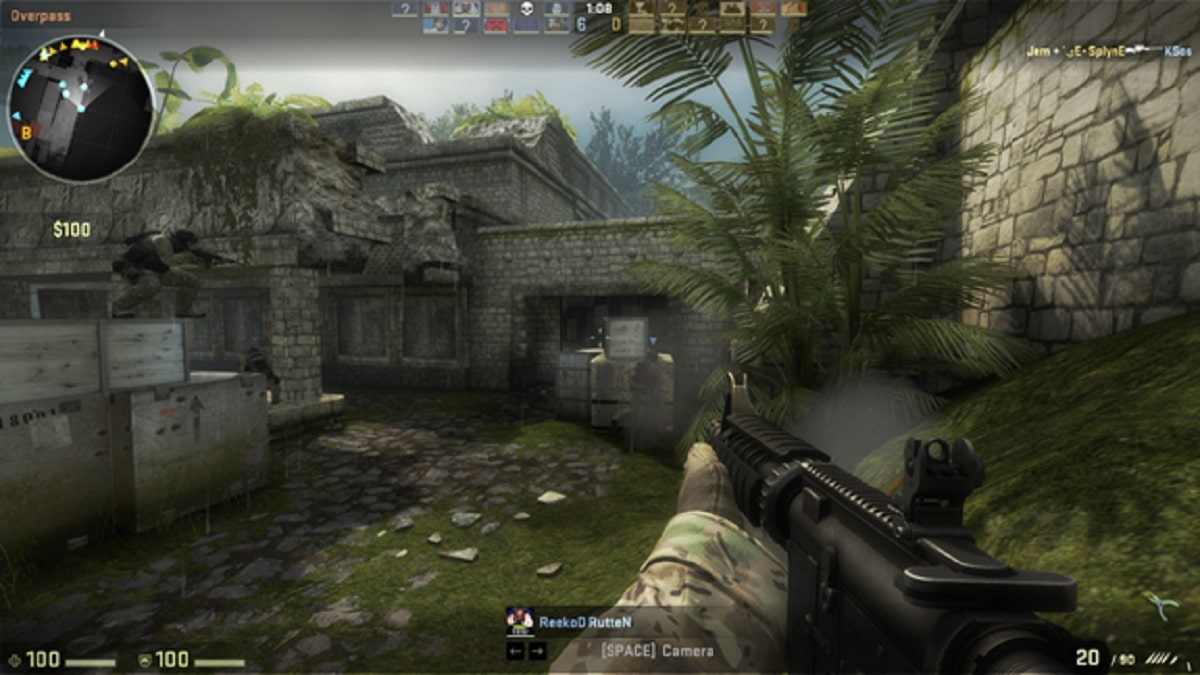 Competitive FPS come in all shapes and sizes. The vision many gamers have of these kinds of games tends to be pretty distant from reality. Many core FPS titles are not overly focused on aim but rather more so on positioning, teamwork and game sense. This is what makes Counter-Strike: Global Offensive so unique. CS: GO is an old-school aim first shooter.
Mechanics are everything in the world of Counter-Strike. Thanks to the immense pacing and one-shot kill capabilities of weapons like the AK-47, second-rate aim doesn't cut it here. Sure, game sense still matters but CS: GO is legitimately an FPS where mechanical skill can carry single-handedly.
It's in this arena many pro players for other popular FPS titles honed their skills. After all, if you learn to aim well in CS: GO, you can aim in just about any game. Consider this to a polar opposite of Borderlands 3. On one hand, you have a casual and fun looter shooter. On the other, a twitchy, reaction focused competitive FPS where the main goal is to click heads.
Those who enjoyed older Call of Duty titles might get value out of CS: GO. If truth be told, I struggled to enjoy it. For me, teamwork focused gameplay tends to be more enjoyable than prioritizing individual skills. However, it's difficult to argue that for a certain group of very competitive players, there is no better game on the market.
Overwatch – A Trial of Game Sense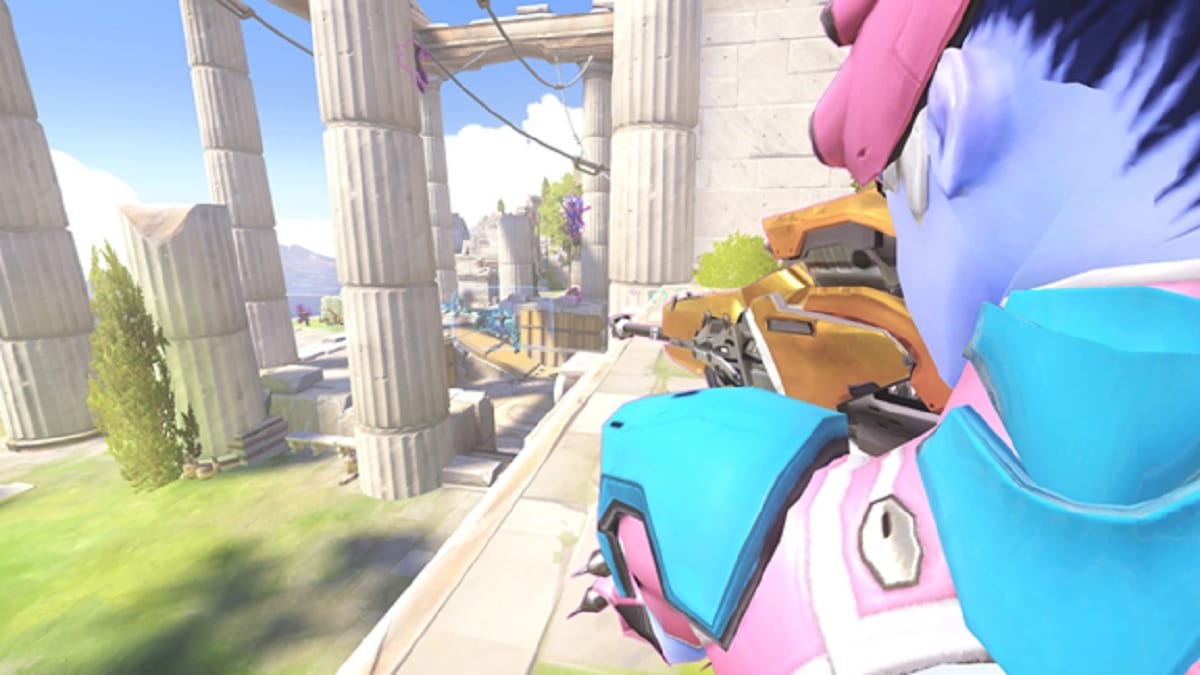 If CS: GO is a trial of mechanics, Overwatch is a trial of game sense. Over the three years since its release, Overwatch has shifted from a traditional FPS to a more MOBA style of gameplay. Many heroes do not require much mechanical skill but rather demand excellent game sense, positioning, and prediction.
For example, Reinhardt is a German knight who comes equipped with a big shield. His primary hammer swing is difficult to miss, and his ranged fire strike has a huge, forgiving hitbox. However, he is by no means easy to play. The best Reinhardt players rely on predicting their match-up's moves to win duels. They also need to coordinate with the likes of Zarya and Ana. Without this back and forth a Reinhardt player can become overwhelmed quickly.
Almost every hero in Overwatch is like this. Of course, DPS characters like Soldier: 76 and Widowmaker are more focused on mechanics. However, even then Widowmaker's ultimate is best used to provide intel for your team. Equally, Soldier:76's biotic healing field gets the most value when used to heal teammates rather than yourself.
Being able to read between the lines and understand why a play has or hasn't worked is what Overwatch is all about. It's for this reason that I believe this is the best team-based FPS on the market. However, I will concede that its Competitive Mode is flawed. Since Overwatch is so focused on being a team-based game, when you get uncooperative teammates it's very noticeable. Toxic throwers and smurfs are sadly all too common.
I consider Overwatch to be one of those love-hate games like League of Legends or World of Warcraft. You'll keep coming back to it for those sweet moments but there's going to be a lot of frustration in between.
Tom Clancy's Rainbow Six Siege – Legendary Levels of Development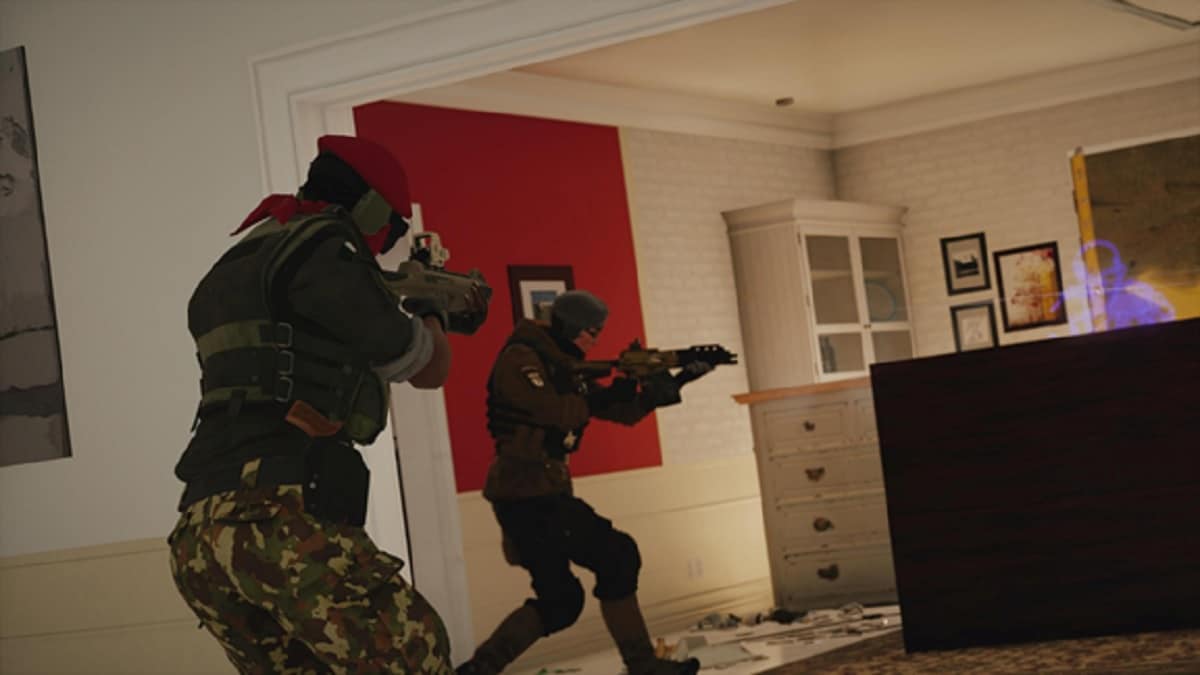 At launch, Rainbow Six Siege was not a very good game. Early reviews had it marked as a passable but buggy multiplayer-focused title. Its sales reflected this. Siege only shipped 76,000 copies on day one. For comparison, Final Fantasy XV managed around 5 million sales in the same time period. Early signs suggested that Siege would become Ubisoft's biggest failure to date.
However, here I am four years later recommending it to you as a top-tier FPS in 2019. What changed? Simply put, Rainbow Six Siege has benefited from the best post-release developer support I've ever seen. Rapid patches one after another fixed many bugs and balancing issues. On top of that, its business model is considered to be very fair. Dedicated players can comfortably purchase any new operators with in-game currency.
Speaking of operators, Siege launched with just 20 available. Four years later, there's now a far more impressive 50 to pick from. Equally, many more maps and even game modes have been added over time. Siege is a good example of AAA developers actually caring about their player base. It's a rare thing in this day and age and a very welcome change.
As for its gameplay, Siege sits somewhere in the middle of CS: GO and Overwatch. Like CS: GO, the time to kill is very short and possessing good aim is essential to playing in the higher ranks. However, game sense is crucial here. Understanding how operators interact with one another and how to get value is important for consistent success.
As FPS go, Siege also offers the second-best team-oriented gameplay available. It falls a little short of Overwatch in this regard as Siege is definitely more individual. Still, there's no doubting that well thought out cooperation between two or more experienced players produces results.
What Are Your Thoughts?
That wraps up the five best FPS games to play in 2019. Of course, there are certain disclaimers to note regarding games on this list. For example, Overwatch's development has stalled recently due to Blizzard focusing on its sequel. Similarly, CS: GO doesn't get many game-changing updates. It's stagnated somewhat after all these years.
Let us know what you think. Are these the five FPS games you would have picked? What better FPS games did we miss out on? Be sure to drop your thoughts down in the comments.