Smash
With Nintendo announcing the Smash Fighter Ballot, the gates have been open for the millions of Smash fans to have their say on who they want added as DLC. Nintendo has one of the richest libraries known to gaming, so our choices are almost endless. Here are our top picks that we think will make Smash even better. As a cheeky side note, it would also give Nintendo some extra brownie points with third party developers resulting in the ultimate win-win.
Banjo and Kazooie
Before Rare moved to Microsoft and made a string of questionable decisions, they made Banjo Kaz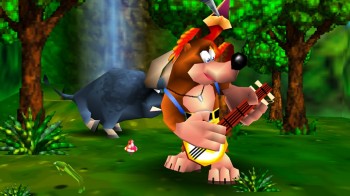 ooie. As one of the pioneers of 3D Collect'em Ups, Banjo Kazooie is fondly remembered by those old enough to have owned an N64. They even made a brilliant sequel Banjo Tooie, before eventually breaking our hearts with the complete abandonment of Banjo Threeie. Ignoring all that however, Banjo and Kazooie have a number of sick moves at their disposal when platforming and fighting enemies making them ideal candidates.
Conker
Ok, ok this will be the last Rare character I throw into the pot, but not only was Conker an incredibly
controversial game on release, it was also bloody brilliant. Whilst its underlining gameplay was similar to Banjo, the games felt very different and Conker himself is quite the character. Another relic from the N64, it wouldn't hurt too much to have a bit of juvenile humor thrown into an already ludicrous title such as Smash.
Monster Hunter's Monster Hunter
Monster Hunter is a massively popular game, and games as massive and popular as Monster Hunter should make an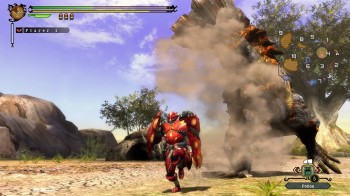 appearance. Whilst having roots on Nintendo consoles, recent titles have been outstanding, arguably the best in the series being the latest iteration of the series: Monster Hunter 4 Ultimate. What makes the idea even more mouth watering is the ways they could implement such a character into the game. Having such a wide variety of weapons, you could either go the "Link Route", essentially being able to pull weapons out on the fly to suit certain situations or go the "Mii Fighter Route" whereby you can choose a weapon pre-match to suite your style. Probably the hardest character to implement,  but certainly one of the most interesting
Simon Belmont
Castlevania is one of those iconic titles in gaming, with Simon Belmont being up there as one of the most recognizable Vampire Hunters around. Brandishing a 10ft whip of darkness-destroying-holy-righteousness, that can be swung in 8 directions and attach to ledges gives Simon incredible range, coverage and manoeuvrability. Sub-weapons such as the boomerang cross, holy water and throwing axe would make him more of a item user like Link, or Pac-man with a leathery, leathery twist. Considering what they did with Mega Man, I can only imagine how true to form Simon will be when he makes his appearance.
Ryu Hayabusa

Wielder of the fabled Dragon Sword, and slayer of demons, Ryu is probably King of the Ninjas. Another classic from the NES and long-time fighter in Dead or Alive, Ryu would fit right in with the current cast of characters. His mastery of sword play, acrobatics and martial arts as a whole make him a deadly opponent, and with a variety of special weapons at his disposal, there would be plenty of interesting combos to pull off.
Wonder Red + Friends
Wonderful 101 was an interesting game released on the Wii U by Platinum, and whilst it got some well deserved criticism (mostly directed at the controls), Wonder Red and his 100 Wonderful friends would give a sweet spin on the classic Olimar formula. Being able to morph into whips, fists and even the mighty Valiantium Blade, this is another character with heaps of potential. Whilst having 101 characters on screen at once might be a bit much, it is certainly an idea for their Final Smash, and having a handful of main characters on screen would certainly wet anybodies appetite.
Solid Snake
A solid character from Brawl, Snake was painfully missing in the latest iteration. Whilst his inclusion in the game might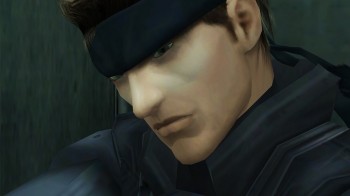 cause some minor heart ache for the Phantom Pain not being a Wii U title, but Metal Gear has appeared on Nintendo Consoles, and Solid Snake is already a proven brawler. A simple addition to the game, and one that should never have left.
Isaac
Making his debut on the GBA in 2002 as the main character of Golden Sun, and also making an appearance as an Assist Trophy in Brawl, Isaac would be an interesting, if somewhat "from the left field" pick
for a character. Being the lead in an RPG, he certainly has plenty of moves at his disposal, his most prominent ability being his use of Djinns and his Master Hand-like environmental control. Nintendo are not against obscure characters considering Ness has been around since the beginning…a character who only recently saw a European release.
Bayonetta
Bayonetta is probably one of the most controversial characters in gaming history. Despite bein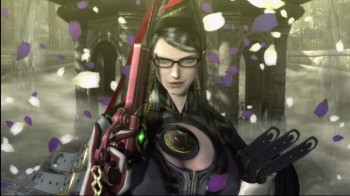 g designed as every man's dream lady, but proportioned in such a ludicrous way you cannot help but be amused, Bayonetta is probably the strongest female protagonist in history. Add to this, she is one of Nintendo's newest IP's, and comes from a series of games that excels at high flying brawler action, why was Bayonetta not included in the first place. I want to see Mario get shot in the face via heel-mounted shotguns and thrown across the stage only to be eaten by a demon dragon conjured from hair. Nintendo, make it happen.
So those are our top picks for the Smash Fighter Ballot, do you agree? Who would you want to join the roster, and why? Let us know in the comments. Happy Smashing.