Developer Playground Games has unveiled the map for the Forza Horizon 5 Hot Wheels expansion. The reveal was posted on the official Forza Horizon Twitter account over the weekend. Just in time for the DLC to release with it launching tomorrow.
The reveal gives fans something to look forward to ahead of launch. The maps design is split up into four parts each bringing something very different to the table. There are three biomes that appear to be snowy, desert, and forest. These biomes are connected together with Hot Wheels tracks that weave their way through the sky.
With it being a Hot Wheels DLC, you can expect all sorts of crazy tricks. From loop to loops to big ramps there will be no shortage of excitement. Also, it isn't just an island that's getting introduced with this DLC. Forza Horizon 5 will be receiving a ton of Hot Wheels themed cars alongside the new map.
So far fourteen cars have been confirmed. This includes iconic Hot Wheels cars like the 2000 Hot Wheels Deora II, 2012 Hot Wheels Rip Rod, and the 1949 Hot Wheels Ford F-5 Dually Custom Hot Rod. Some of these will be bundled with the DLC whilst others will have to be earned through the Series 9 Festival Playlist. You can expect more non-confirmed cars to follow later on in the series.
Déjà vu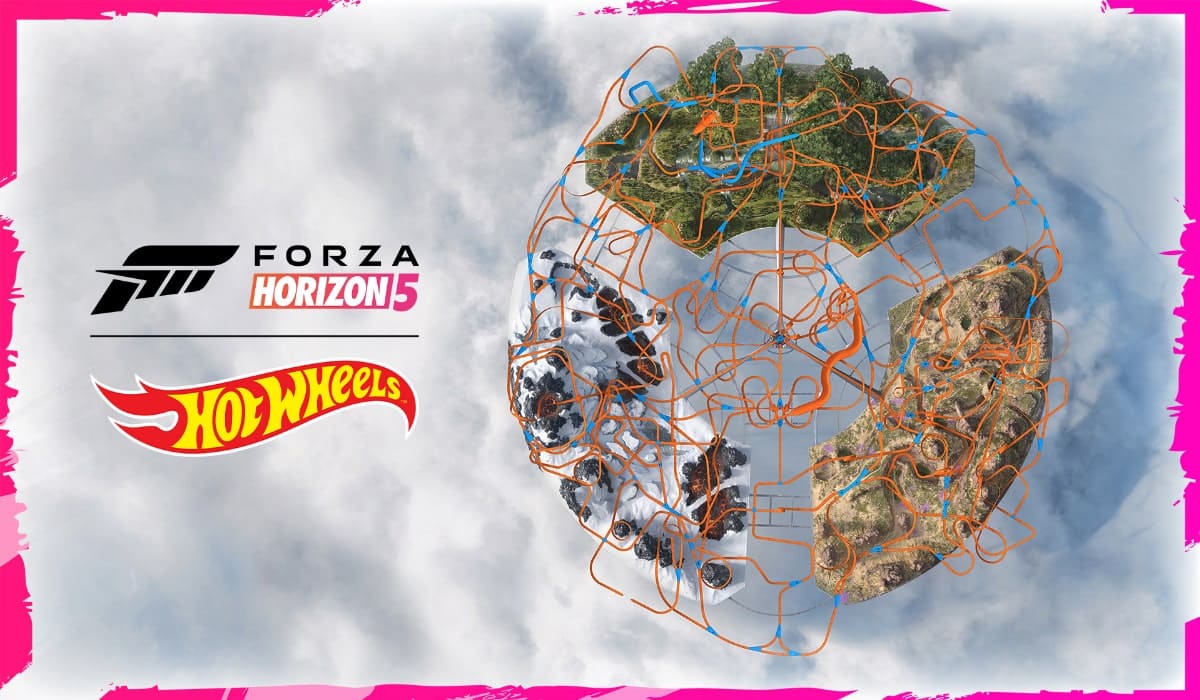 Long term Forza fans have probably noticed something familiar about the new DLC. This isn't the first time we've gotten a Hot Wheels expansion. Back on Forza Horizon 3 there was another Hot Wheels DLC that was similar to this one. It was extremely well received with players feeling as though it tapped into Horizon's chaotic fun better than any other mode. Given its popularity it isn't too surprising that Playground decided to run it back for Forza Horizon 5.