Tencent has announced a new Avatar-themed MMORPG. Titled Avatar: Reckoning it will launch on mobile devices sometime either late this year or in early 2023. This collaboration between Disney and Tencent will expand the Avatar franchise beyond the two films.
In the reveal press release, Disney describes Reckoning as having "cutting-edge mobile graphics and intuitive, tailored controls." It is being developed on Unreal Engine 4 with mechanics optimized specifically for mobile devices. That means you can expect touch screen controls and gameplay that is on the simpler side.
Specifics regarding Avatar: Reckoning are yet to surface. Although Tencent does promise that franchise fans will get to explore "never before seen," areas of Pandora, the alien planet where Avatar takes place. An exciting prospect for those that want to learn more about the hit 2009 science fiction film's lore.
We also know that it will feature both single-player and multiplayer functionality. This includes both PvP game modes as well as an option to team up in co-op. Those less interested in multiplayer will be pleased to hear that a fully-featured single-player story is planned too. Assuming it lives up to the hype, Reckoning could be a fantastic MMORPG.
Why only mobile?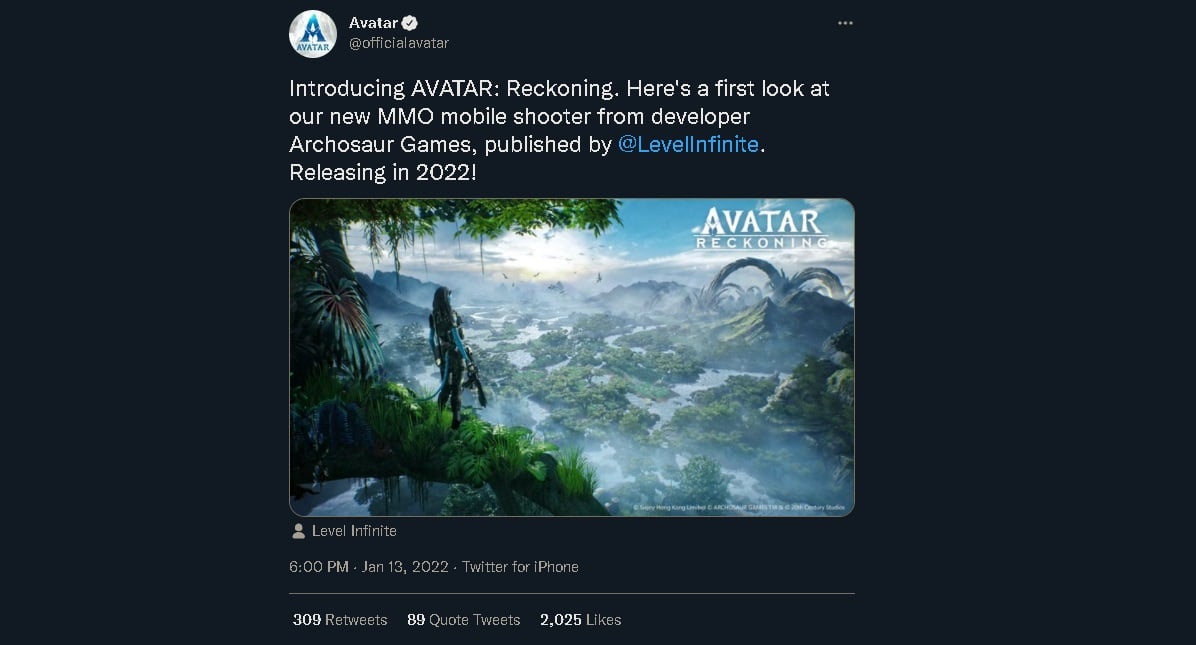 The only disappointing detail of the announcement was that Avatar: Reckoning will launch as a mobile exclusive. Android emulators like BlueStacks can be used to bypass this on PC but it's not ideal and also not accessible for console players.
An exact reason for Reckoning being a mobile-exclusive was not given but a reasonable guess can be made. The mobile gaming market is very popular and also easier to develop for. Perhaps Tencent simply believes there was more money to be made on the mobile market rather than risk developing a full-scale AAA MMORPG. If that decision pays off is to be seen.