Altus has unveiled what is sure to be the game of the year in 2020. The world is waiting for it to reach its corners of the globe. Persona 5: The Royal, will be released in Japan in October of 2019. But, the western world will not see it until 2020.
In 2016, Persona 5 was released for PS3 and PS4. While the games were in development for a very long time, when they hit, they rocked the virtual world. Altus earned a reputation for releasing major revisions to the game. Then to make it more agreeable, they added new characters and new features. If this bothered the fans, they kept it to themselves and they are lining up for the new version. But, players are a little concerned. They are hoping there will be no repeat of the revision battle. We do not delay so we are hoping everything will be ready for us.
Reviews have given us tidbits of information about the new edition, and so far it seems to be the game everyone is talking about. The intro gives the gamer the feeling that it is the beginning of a very thick book filled with anticipation, twists, and turns. Just when you think you have a handle on it, it turns again.
Persona 5 Vs. Persona 4?
As it always is, reviewers are across the board. There are those who love Persona 4 and see little difference, except when they are.  You have those who say the fights are too hard and those who think they are too easy. So, let's just take a look and you can decide for yourself if you want to hold on to your money for the 2020 release.
In the first few minutes of Persona 5: The Royal, you sense the intensity of this game is intense. Persona 5: The Royal takes its time introducing the various threads and the overall mechanics built into the game.
The last Persona had two school semesters. They went from Fall to Winter and from Winter to Spring. Persona 5 had a third semester which we assume will take you through to summer
Changes in Persona 5
Okay, everybody wants to know what is new. You will see enough of Persona 4 to understand it is in the series. But there are many differences that will soon make an appearance, which includes the new characters and scenes. To watch the trailer, click here. Another exciting difference is the enemies no longer are like humans. They all have superpowers.
You will feel amazing and complex themes throughout the game. They are co-complex that you will find it hard to put the game down. Persona 5 themes include core values like freedom, identity, and pride which are massively woven throughout the stories. The themes help you identify with the game on a higher level.
How does it go?
The story begins with a team of Phantom Thieves. They travel into an alternate universe/world. These thieves have supernatural abilities and while in the alternative world, they steal hearts.
What "Stealing hearts" is explained as finding high-profile bad guys and helping them see the errors of their ways and admit to their crimes. This process is never rushed. You are drawn into the game and you slowly watch your team emerge. There is yet another twist. As your team gets more well-known more members are recruited and bigger heists happen. Bigger villains are chased.
The places you enter are based on someone's perception. For example, a school coach may have a perception that the gym is his palace and the pupils are his subjects, created to serve him.
You spend your time selecting your targets. Then you must uncover their perceptions. All while dealing with the consequence of your stealing which is a major part of the theme. You will enjoy new scenes and new characters.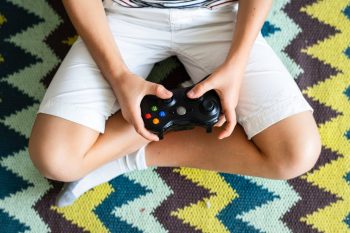 Photo credit: Rawpixel
A couple of surprises and a few twists
The twins get to go out into the world! Justine and Caroline were only let to hang around the entrance to the velvet room. Now they can get out into the world!
Players split their time between the high school, making and keeping friends, and fighting bad guys. You can see how this is going to go. You will find small victories that will propel you into bigger scenarios
There is a new party member named Kasumi Yoshizawa. She is a transfer student to Shujin.
You will get to see Kasumi Yoshizawa with Ren in an aquarium. That is something you have not seen before and it is super cool. This is the first time we saw the aquarium in Tokyo.
To help all of these budding romances, there are places you can take your friends to for date night. There are lots of new places to go and things to do. You will find a place to play darts and snooker. And you can spend as much time dating as you do fighting. You will find It is the combination of all of these different things happening at once that keeps you on your toes.
Atlus Release Date
Those of us in the west will see the game in the first half of 2020 according to Atlus. They can't or won't be more specific. The game is going to be available on October 31, 2019, in Japan.  Trailers and teasers are popping up everywhere. One thing is for sure, there will be one heck of a rush getting a copy,
There will not be a Persona 5: The Royal for the Nintendo Switch. Or, at least not that we know of. However, they have announced Persona 5: Scramble. This is a horde-fighting action-packed game. The game will also be available for the PS4 platform. They did release a teaser this month. It is just enough to let you know that you have to get this game!
Stay tuned folks. 2020 is pretty far away. Keep your eyes and ears open for updates.