Beauty & Fashion + Video Games
Beauty & fashion in the gaming world can be so confusing, am I right? Often, we think about our favorite characters, and we try to imagine and see where the illustrator found the inspiration for their main wardrobe piece, as well as bold makeup looks. If you want to know more about their creative way of thinking, drawing, as well as a proper way of incorporating some key elements, here is how beauty & fashion are used in video games! For this purpose, we're going to take Tomb Raider as example.
Top 3: The Development Of Tomb Raider 
Always Referencing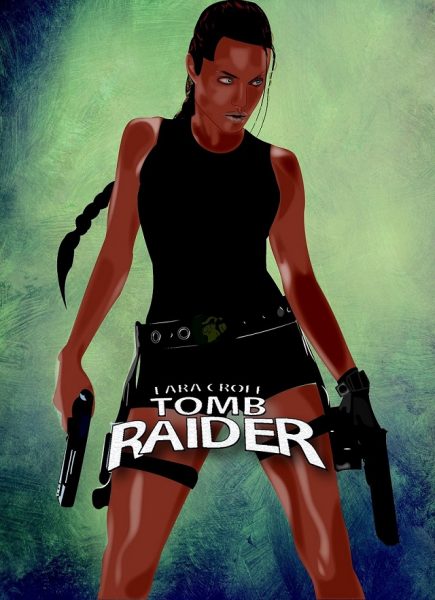 Developers & graphic designers always start off with their skeleton and its foundation, but gradually build other pieces on top. When working with female characters, the choices can be endless. Let's take Lara Croft as an example. The well-known Tomb Raider leading character has been a must-play for both guys & girls worldwide, thanks to its appealing graphics, as well as exciting gameplay.
Lara Croft is a female British character, known as an archeologist which shows her power & fierceness throughout the entire game. The developers wanted to reference her as a strong individual, so they dressed her up in feminine yet appropriate clothing for cave exploring.
Appealing Presence

If Lara Croft had been an overweight character with short blonde hair & tattoos, do you think that people would find her as appealing? The developers had to make her universally beautiful with some interesting & unique features, such as her braided hair. So, did you know that the game has been sold over 67 million times thus far? Also, it was recognized by the Guinness World Records and has been described as "the most successful human video game heroine in 2006'' and has even won 6 awards in 2010!
This all may be because of Lara's gorgeous appearance, and maybe because of an amusing gameplay?
Speaking of amusing gameplays, if you want to know what other games are going to be huge in 2019, check these out Video game in 2019.
Always Developing

Games are always developing, and so are its graphics. For instance, did you know that Tomb Raider began its production in 1993? To this day it's been re-done over 7 times, and it has always followed specific trends in the gaming as well as in the makeup industry. In the video below, you can see all versions and how they've changed over the years. At first, Lara's weapons weren't as graphic while today there are loads of different options that you can choose from. Also, appearance wise, her clothes got shorter & tighter, while her facial features got a lot more accentuated with some bold contouring moves, as well as with false lashes. And all of this just to stay up to date with bold & trendy looks. https://www.youtube.com/watch?v=D-P-smim5gQ 
Would You Play It As Well?
Since now you know a bit more about Tomb Raider and its development please let us know: would you play it?
Also, are you someone who appreciates old-school and not as graphical developments, or do you love the fact how Lara's appearance has changed over the years and has been up to date with modern trends? Let us know! Oh also, speaking of trends, if you are thinking about following current Spring runway-inspired makeup looks, this article may help you out with that Makeup trends for Spring 2019.
Stay fashion 😉