In a comedic set of patch notes, Microsoft has unveiled a change for its Xbox Game Pass for PC service. It has received a rebrand, being named PC Game Pass distancing itself from the Xbox brand. This rebrand includes a new logo, name, and various changes to the relevant social media pages.
The PC gaming service itself remains largely unchanged. It still costs $9.99 a month and provides users with a large variety of games to download and play. Equally, subscribers of the Ultimate Game Pass will also continue to have access to both the regular game pass and its PC counterpart.
It's different but not that different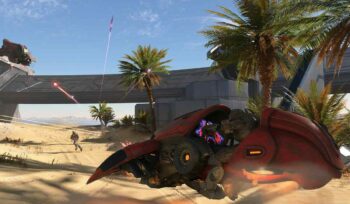 A specific reason for the PC Game Pass rebrand hasn't been given but if the source tweet is anything to go by it probably isn't a big deal. The tweet states that Microsoft just "likes this version more," and that "change is good, usually."
Interestingly, Microsoft hasn't changed the Twitter handle for the official Game Pass for PC account.  Although it probably couldn't even if it wanted to as the handle @PCGamePass is already taken. This probably won't cause too many issues but it could cause some unnecessary confusion for those searching Twitter.
Those with an eager eye may have already noticed the change before it was announced. This is because several of the titles shown at The Game Awards already mentioned the PC Game Pass in their trailers.
Truth be told, this rebrand of the PC Game Pass probably doesn't affect you all that much. If nothing else, it's an easier name to remember and arguably makes more sense given what the service provides. It didn't ever have anything to do with Xbox beyond the fact that some of its games happen to also be on the Xbox platforms. Regardless, from here on out it's the PC Game Pass, and not the Xbox Game Pass for PC.