The name of the final new hero being added into Overwatch 2 has been revealed. The 35th playable hero in Overwatch 2 is called Kiriko. The rumored fox girl has been known to exist for some time but specific details about her were unclear. However, recent leaks have revealed a lot of new information.
The first reference of Kiriko was spotted on Battle.net. The official Overwatch 2 page listed a legendary Hinotori skin for the "latest hero Kiriko," as one of the premium battle pass perks. This was further validated by John 'Wanted' Lin a professional Overwatch League player. Whilst steaming he stated he wants to main a character called "Kiri…" before quickly stopping himself after realizing what he was about to say.
And now the third and perhaps most substantial leak of all has dropped. An unfinished version of what looks to be an Overwatch 2 cinematic for Kiriko was posted on YouTube. Overwatch publisher Blizzard was quick to take it down but the community had already taken their screenshots and reuploaded it all across the internet.
Based on her name and the environments in the cinematic Kiriko seems to be of East Asian descent. Kiriko is an uncommon Japanese name that can mean hope or refer to something of value. The specifics of Kiriko's background are still unknown and all we can do for now is speculate based on what we see in the cinematic.
Kiriko is pay-walled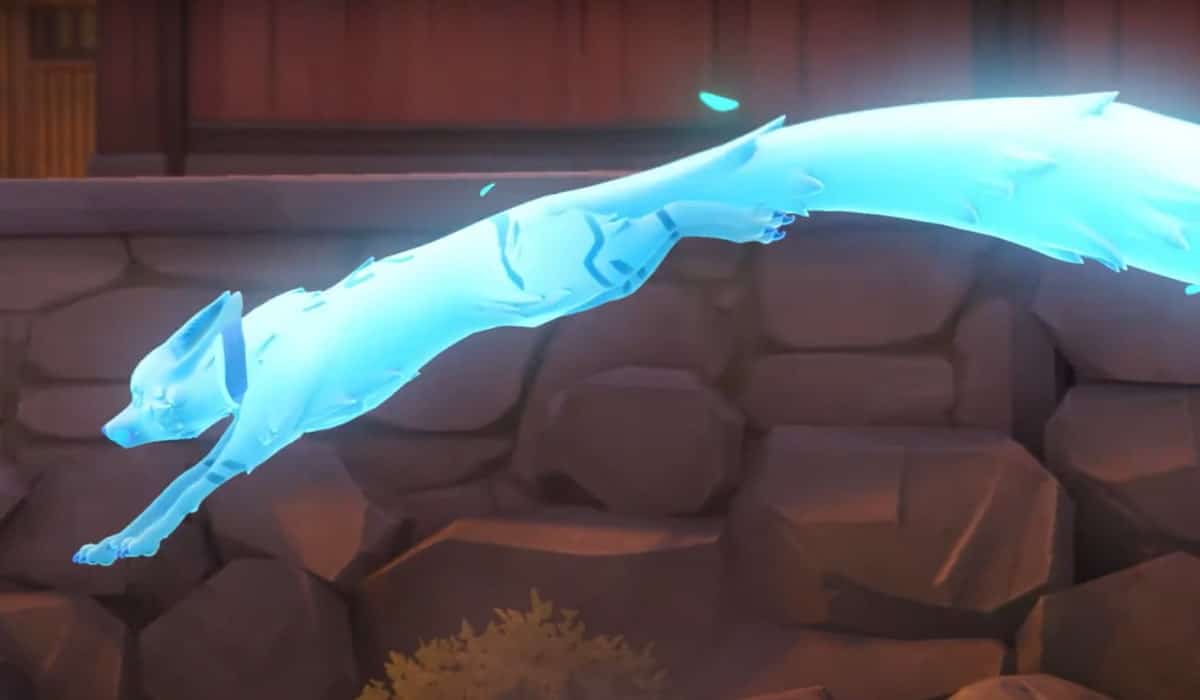 In a first for Overwatch 2 Kiriko will not be available for everyone on day one. Instead, Overwatch 2 players will either have to level up the battle pass or purchase the premium battle pass to unlock her. This will make Kiriko the first ever Overwatch hero to be locked behind any kind of monetization. This decision has not gone down well with many members of the community feeling as though it goes against what Overwatch is all about.