The Overwatch 2 beta gets underway on April 26 and will feature one of the game's new heroes, Sojourn. But developer Blizzard Entertainment isn't making fans wait to see her abilities. A new gameplay trailer dropped showing off what Sojourn can do and it's got people very excited.
Sojourn's primary weapon is an electrically charged automatic rifle. Named the Railgun it has two firing modes. One is a fast fire rate comparable to Soldier: 76 whilst the other is a high impact shot suitable for delivering finishing blows. Despite being a projectile weapon the rounds it fires travel very quickly. This makes the Railgun a strong medium to long-range weapon.
Furthermore, she is an exceptionally mobile hero. Sojourn's Power Slide ability allows her to quickly slide to gain horizontal speed and then leap into a high jump once the slide is finished to gain vertical speed. This lethal combination makes Sojourn one of the most mobile heroes in Overwatch 2.
Her tactical ability is Disruptor Shot. When used this ability fires an energy shot that slows down any enemies within its range. Also, damage will be dealt to anyone who cannot get away from it fast enough. It looks as though Disruptor Shot will pair well with other abilities and ultimates.
As you'd expect from any badass fictional railgun, her primary weapon can also fire a huge beam of energy. Her ultimate ability Overclock charges up when used and then unleashes a piercing beam that deals massive damage.
Get involved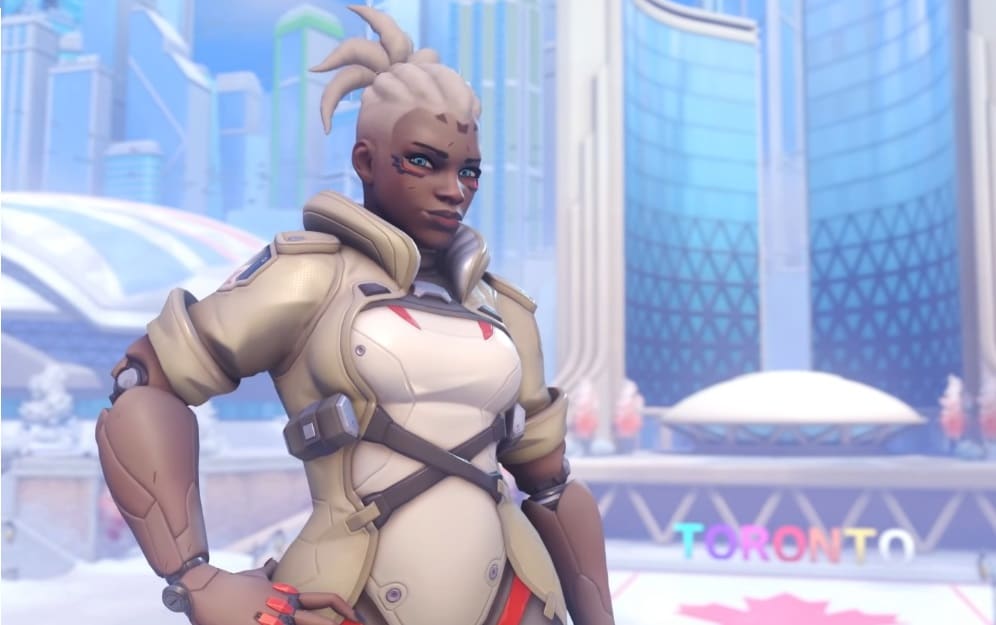 The Overwatch 2 PvP beta begins in just under two weeks but not everything will get an invite. If you're interested then be sure to sign up as soon as possible. This can be done over on the official Overwatch website. Beta participants are selected based on a variety of factors including Battle.net region, when you signed up, and your computer hardware specifications.