When I say Infinity Ward, you probably think of Call of Duty. After all, the California-based studio is best known for the Modern Warfare games that it has been working on since 2007. Some of them have even broken records with Modern Warfare 3 selling over 31 million units. But it looks like Infinity Ward is finally changing things up by creating an open world RPG.
As spotted by Twitter user @TheExesFile, Infinity Ward has begun hiring for a new game. It is looking to bring in a new creative director who will be challenged to work with the team to create an open world RPG. If this goes ahead then this will be the first non-Call of Duty title Infinity Ward has released in its history.
That is assuming this isn't also a Call of Duty game. An open world RPG Call of Duty may sound unusual but it's not out of the realm of possibility. Games like Tom Clancy's The Division have already proven that a serious military aesthetic can work in that genre.
If Infinity Ward does create an open world RPG it will establish a lot of firsts. A game of that nature requires quests, world-building, interesting lore, and large detailed environments. For the most part, these are not features that you would typically find in a Call of Duty game. Even so, Infinity Ward is a huge studio and would certainly have the manpower and talent to pull it off.
It's already been filled?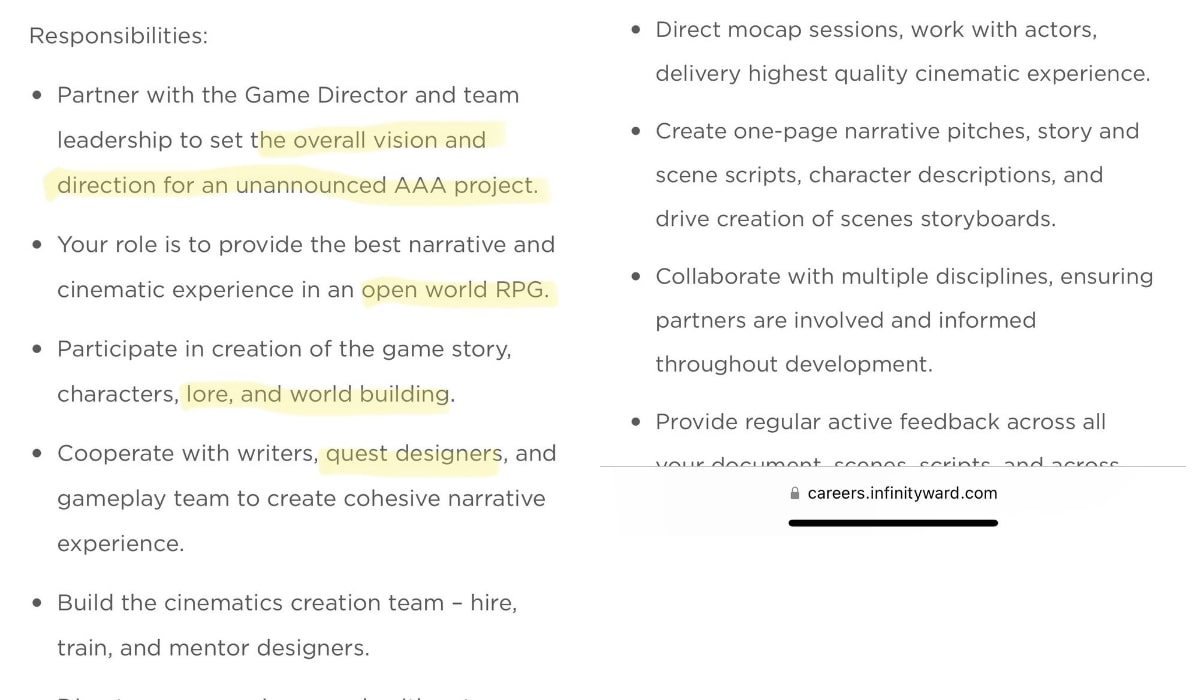 A strange twist in this report is that the job listing has now disappeared. Shortly after it was spotted Activision took it down which either means one of two things. It got filled extremely quickly or it was an accidental posting. Either way, we now know more about what's in store for Infinity Ward's future.