Pandaria
While many of us are still struggling to get their characters all the way to level 90 in World of Warcraft: Mists of Pandaria, others have greater goals in mind, like how to complete all the player achievements in the game. And one of them has already managed to do so – and it was a clan matter too. Pretty incredible!
The player who managed to complete all the World of Warcraft Mists of Pandaria achievements comes from Russia, is known as Хируко and is slowly becoming a celebrity because of all these achievements. It was a move well planned too, especially for getting the Realm First achievements on all classes. In order to get these achievements which require the character to be the first in the realm to reach level 90, he joined some low population PvP realms with multiboxing and while his clan mates were killing all the other players in the realm who tried to get to level 90, he was leveling up like a pro. And it certainly worked!
And if you're curious to see how a desktop computer of a WoW pro looks like, here it is: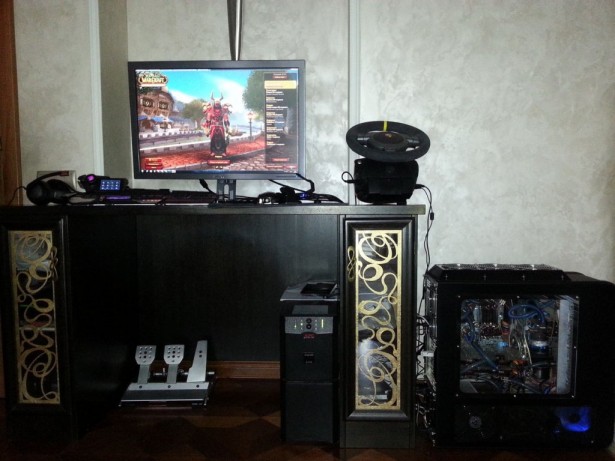 Pretty impressive achievement!
Source: MMO Champion