Gaming is a booming industry with consumer demand growing and new technology driving growth. With various landscape-changing business deals and developments, The next few years look to be full of gaming industry milestones. This article explains future trends in the gaming industry. Fitness games, which leverage augmented reality development to offer a virtual workout experience, have become current trends in gaming. According to Forbes, VR, and AR (Augmented reality) exercise routines will surge in the coming years. People are interested in immersive fitness.
These workouts are fun, engaging, and accessible to people with mobility issues. The most popular include:
Supernatural
Holoball
Thrill of the Fight
Hybrid Monetization
The popularity of video games is a trend that will continue to grow as technology advances. The ability to play games on multiple devices is making gaming even more accessible, while a variety of new monetization models are giving developers plenty of options for growth. One of the most significant trends for mobile games is hybrid monetization.
Online gaming industry trends have exploded in recent years as more consumers turn to smartphones as their primary gaming devices. Developers are taking advantage of this opportunity by promoting mobile gaming industry trends. This includes games with a single-player story, multiplayer experiences, and more.
Early Access Games
One of the biggest gaming industry trends is the rise of Early Access games. These games allow players to give feedback to the developers and help shape the final product. This will enable them to offer a better gaming experience for their customers and increase engagement with the game. Some of the hottest early-access games include:
Phasmophobia
ULTRAKILL
drive
Esports
Esports, or organized gaming competitions, are another growing gaming industry trend. These events draw large crowds and attract a younger audience than traditional sports. During the pandemic, esports saw an influx of viewers and sponsorships.
Affordability
The use of VR creates a more immersive experience for gamers. VR headsets are becoming more affordable, allowing gamers to enjoy this exciting technology. VR has also opened up various new monetization opportunities, including advertising and microtransactions.
Global reach
The global reach of the gaming industry is another factor that will keep it growing. As a result, more developers are designing games with a worldwide audience. Current trends in gaming help boost the growth of mobile gaming, as users can play on multiple platforms and devices. Online gaming trends are on the rise in many countries.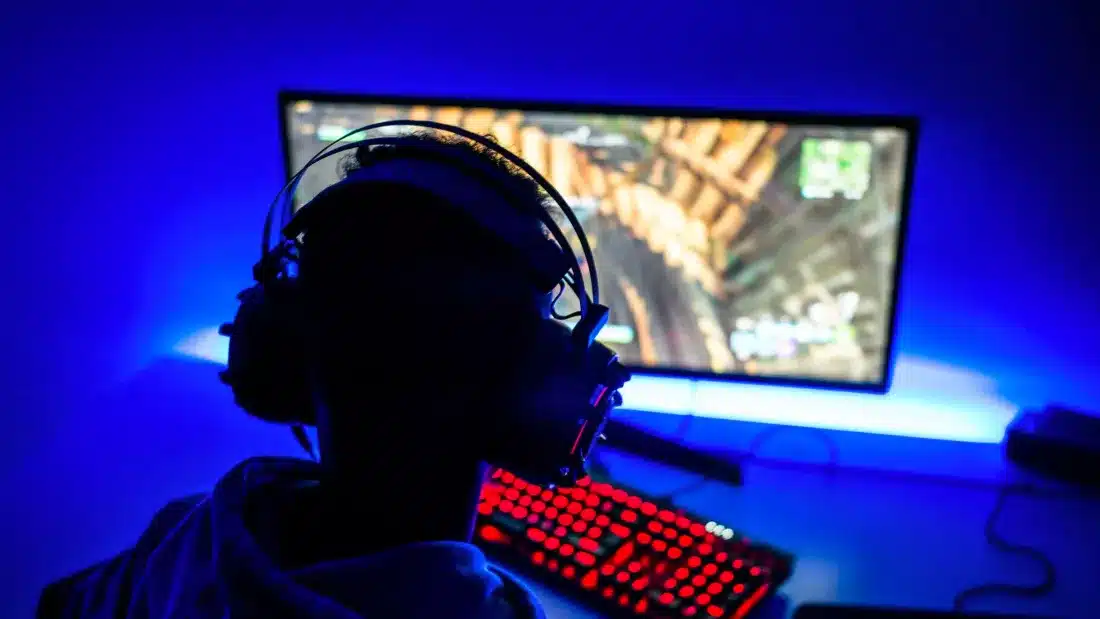 Photo credit: Tech Spot
PC Gaming Platforms
A new generation of gamers is ready to use the latest PC gaming platforms. In fact, according to a survey from the Pew Research Center, younger gamers (13 to 17 years old) are expected to spend 40% more time in video game environments than with any other media. That includes social media, music, TV, and movie entertainment. They also expect to play more augmented reality and virtual reality games, watch more e-sports and engage in other gaming activities.
GaaS
The future trends in gaming industries include one of the biggest gaming trends impacting 2023 and beyond: the rise of unified game content and services, or GaaS (Games As a service), which allows video game publishers to host their games on cloud-based servers. This helps expand a game's reach and monetization potential without needing expensive gaming consoles or PCs. GaaS is also helping to make games more accessible to a broader audience, including those with lower incomes. For instance, many COVID-19 lockdowns boosted mobile gaming, enabling users to access games on their smartphones without needing a console or PC. Some examples of GaaS games are:
Fortnite
Apex Legends
Final Fantasy XIV: A Realm Reborn
Destiny 2
As a result of this trend, expect to see various games released for different gaming platforms. This year, for example, many developers are releasing titles that can be played on multiple platforms, from PCs and consoles to augmented reality devices. This flexibility allows more people to play games and enjoy the experience of the latest releases.
Additionally, gamers can expect to see more diversity in the characters and worlds of their games. Developers are now paying more attention to the number of female and minority gamers playing their games and creating more gender-neutral or racially diverse characters and settings for them to enjoy. The emergence of these gaming trends could help to change the perception that the gaming industry is male-dominated and could lead to a more inclusive, open, and welcoming gaming environment for all.
Finally, the gaming industry is also starting to use AI to advance the player experience. In the future, gamers can expect more generative AI, allowing developers to create various behaviors and responses for non-player characters in their games. A more realistic gaming experience is the goal.
Diversity in Games
Video games have come a long way since the first home consoles offered limited processing power that allowed for simple graphics. While early games like Space Invaders focused on fast, strategic decisions against a ticking time clock, newer games enable players to explore virtual worlds filled with detailed landscapes and characters that react realistically.
Gaming has become a global phenomenon with a worldwide audience that gamers and developers can target from the start. As a result, many game makers incorporate cross-platform technology trends in the gaming industry in their titles to reach an international audience and maximize revenue opportunities.
With the advent of augmented and virtual reality, video game trends have turned toward 3D gaming platforms. These immersive gaming experiences are popular and offer players a unique and heightened level of interaction. Additionally, a plethora of gaming accessories have emerged to improve the experience.
Another factor is the rising popularity of cloud gaming. In addition to allowing gamers to enjoy new games on older consoles, it gives publishers a valuable recurring revenue stream. It helps to monetize their older titles years after they were initially released. Moreover, the rise of 5G services will reduce data transmission times and increase gaming performance, further boosting the appeal of this trend.
In 2023, we'll see the emergence of a metaverse video game powered by artificial intelligence (AI). This type of gaming will provide players with a more realistic virtual world than traditional video games. It will enable them to interact with non-player characters in an unprecedented manner.
Similarly, we'll also see more remasters and remakes of popular video games that will allow gamers to revisit old favorites in an updated and enhanced format. This includes the recent release of remastered versions of Command & Conquer, and the upcoming re-release of the RPG Kingdom Come: Deliverance.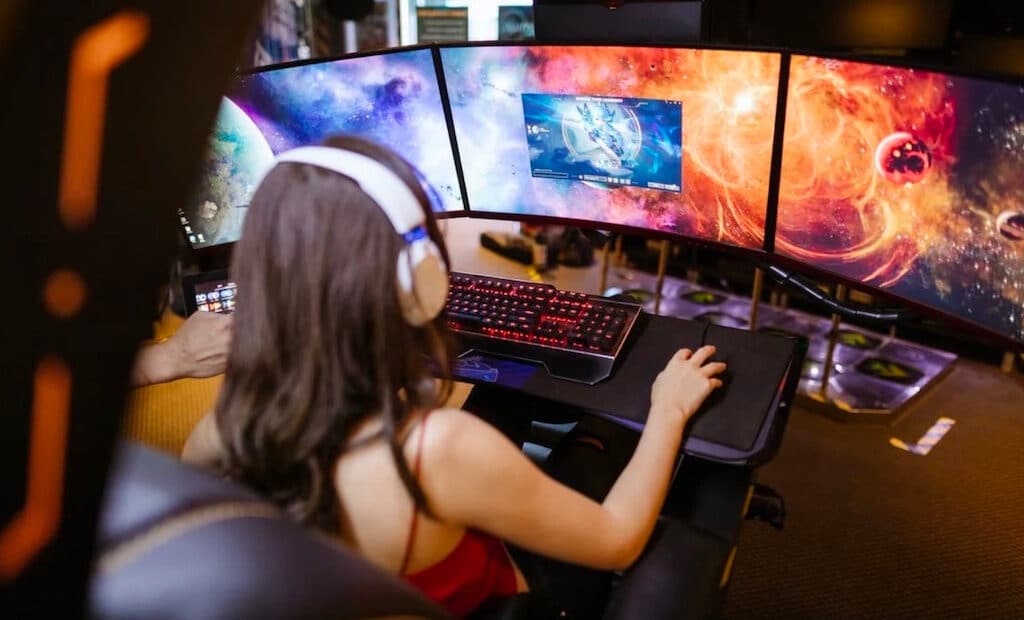 Photo credit: The Upcoming
Advancing Player Experience
Since the birth of home video gaming in the 1970s, gamers have been willing to invest in new hardware every five years to play the latest games. With the rise of cloud gaming and other advances, players can stay current without spending big money on new consoles or PCs. This trend, along with the proliferation of new monetization models, is helping to diversify the gaming industry and turn it into an entertainment powerhouse that can offer a wide range of experiences for casual and passionate gamers alike.
Soon, expect progress on AR contact lenses that could display fitness while working out. Mojo Vision is developing AR contacts, working with mega companies like Adidas, Wearable Xk, and Trailforks to develop this new technology.
Gamers are increasingly turning to virtual worlds and community-based games to relax and socialize with friends. This trend is driven by millennials and Gen Z, eager to build their communities in games such as Animal Crossing, Minecraft, and Roblox. Businesses can look to these games for creative ideas on empowering consumers to craft their communities and engage with brands in exciting ways.
Conclusion
The future of the gaming industry development looks bright. Consumer demand is strong, technology development continues rapidly, and innovative monetization models are taking off. As a result, game companies can expect their revenues to grow while creating more immersive and engaging gaming experiences for a growing demographic of gamers. If you are an avid gamer, now is the time to watch for growing trends. In the next few years, gaming will evolve quickly. Stay informed. You won't want to miss a thing.